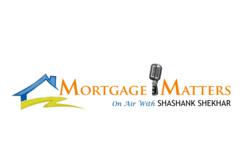 At Arcus Lending our goal is to educate consumers on mortgage solutions so they can make informed financial decisions. Launching our own radio show is consistent with our mission
San Jose, CA (PRWEB) May 31, 2013
San Francisco Bay Area residents now have access to more resources for mortgage education. Shashank Shekhar, CEO of Arcus Lending recently launched his radio show on local bay area radio stations to educate residents on home financing.
"Lack of understanding of mortgage options and process is cited as one of the main issues by home owners and prospective home buyers. At Arcus Lending our goal is to educate the consumers on mortgage solutions so they can make informed financial decisions. Launching our own radio show is consistent with our mission," said Shashank Shekhar, CEO of Arcus Lending.
The radio show airs on KLOK 1170 AM every Tuesday at 5:00 PM and every Friday at 10:30 AM. The show is also scheduled to go on air at Radio Zindagi 1550 AM every Thursday at 6:15 PM starting mid June. Show details and timings are available at LendingExpertBlog.com. Audience can also submit their questions for the show online.
Shashank Shekhar is an Amazon.com Best-selling Author and has been recognized as "Top 40 Under 40 Mortgage Professional", 2 years in a row by the National Mortgage Professionals Magazine. He recently also made it to the prestigious list of top 1% loan officers in the country.
The show is already receiving great response from the listeners and is being recognized for it's informative content comprising of mortgage tips, and extensive Q & A sessions with Mr. Shekhar.
About Arcus Lending:
Arcus Lending (NMLS 1035734) is a mortgage broker offering home purchase and refinance loans in the state of California. The company plans to expand its operations on the East Coast this summer by offering home loans to residents of those states.
More information about Arcus Lending can be found by calling at 855.644.5626, by emailing at info(at)arcuslending(dot)com or by vising their website at http://www.ArcusLending.com