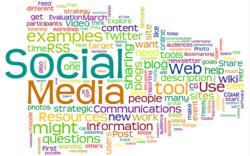 6 billion people on the planet, 4.8 billion have a mobile device while only 4.2 billion own a toothbrush
(PRWEB) January 31, 2012
The Digital Buzz Blog on January 3, 2012 released statistics regarding the major social media platforms, Facebook and Twitter as well as a general overview for the trends in social media for 2012. To put statistics in perspective while emphasizing the increasing trends towards internet usage, social media, and mobile device ownership, The Digital Buzz Blog reports that out of 6 billion people on the planet, 4.8 billion have a mobile device while only 4.2 billion own a toothbrush. This goes to prove the impact a great SEO strategy can have which centers around backlinks through social media. Ardor Backlinks, a leading company in providing SEO solutions and specializing in backlink services, offers the highest quality backlinks through social media in the most timely and efficient manner.
From the levels of engagement in social media alone, any blog or company looking to increase traffic and engagement to their own site must be linked to social media platforms. This means comments, dialogue, articles, and general posts creating a link from social media sites to a company's website. Once these backlinks are created, company owners can experience large surges in traffic to their site, increasing awareness and conversion rates. The largest component of social media links is the limitless amount of influence these links can have. The Digital Buzz Blog reports the following supporting statistics:

An average Facebook user has 130 friends and likes 80 pages.
56% of consumers say they are more likely to recommend a brand after becoming a fan.
Each week on Facebook more than 3.5 billion pieces of content is shared.
34% of marketers have generated leads using Twitter.
55% of Twitter users access the platform via their mobile device.
Spending towards social media by companies and their marketing divisions is also on the rise. The Digital Buzz Blog reports that 30% of business to business marketers are spending millions of dollars each year on social media marketing. Backlinks through sites like Facebook and Twitter (high PageRank sites) offer an effective way for smaller companies who don't have the resources to spend millions of dollars on social media marketing to have an impact in the social media world, generating better brand awareness, increasing traffic directed to the company site or blog, and experiencing higher conversion rates due to greater engagement.
Ardor Backlinks has been working with many clients to create these high PageRank backlinks with sites such as Facebook and Twitter. Ardor Backlinks also provides excellent customer service and support to help customers better understand the importance of backlinks and social media. For more information on backlinking services and social media please contact Ardor Backlinks
###