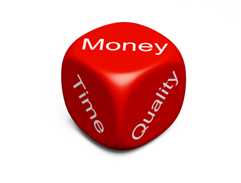 I have a PageRank 4 and I am on the first page of Google for all of my keywords. I am even in the number one place for some keywords
Raleigh, NC (PRWEB) May 25, 2012
Ardor Backlinks, a premium backlinking company recognizes that the best outcomes from an investment are results-driven. After reviewing ROI with many of its clients, Ardor Backlinks has released case studies on the contributions its company has made to clients' website traffic and sales conversions. Many clients have been using Ardor Backlinks as their competitive advantage in search engine optimization. Ardor Backlinks provides an excellent service, expert analysis and support to their clients due to their success and experience in the backlinks industry.
To frame the case studies which Backlink Services put together, a study by the International Telecommunication Union (ITU) discovered that the number of internet users across the globe has exceeded two billion. In addition, market researcher IDC predicts that by 2015, 2.7 billion people worldwide will be online totaling approximately 40% of the world's population. That being said, search engine optimization could not be more important to be found online, to have a competitive online presence and drive traffic and convert traffic to sales. Backlinks Service offers the most effective search engine optimization tool – high Pagerank backlinks, which have helped clients move from obscurity to the first page of Google in search engine results.
Aaron McKinney, owner of Bowtrol says "let me say that I am very pleased with Ardor Backlinks so far. Since I started using Ardor Backlinks, my website has gone from the 17th page on Google to near the top of the 4th page. I believe that with a little more work and a little more time that my website will reach the first page of Google. I would recommend your service to everyone I know as it is a great investment."
Terrence Breary reports that "Ardor Backlinks are the best for building backlinks for any website. They use organic methods and all links come from PageRank 4 or higher sites. These have really boosted my rankings. I use Ardor Backlinks for all of my link work."
David Ryan, owner of Black River Bull Mastiffs, contributes, "My site is proof that Ardor Backlinks really works. I have a PageRank 4 and I am on the first page of Google for all of my keywords. I am even in the number one place for some keywords. I will continue to come back for more high quality backlinks from Ardor Backlinks and will use their services to drive my SEO strategy."
Ardor Backlinks provides a robust backlinking service with customer service representatives being able to address all search engine optimization questions and concerns from clients. For more information on backlinking services please contact Ardor Backlinks.
Ardor Backlinks offers a highly successful, premium backlink service through its cleanly rebranded website which is based around a new user-friendly platform. Ardor Backlinks has thousands of partner websites that are some of the highest PageRank available and offers a customizable service to meet robust backlinking needs or small requests. It is a personalized service which always results in higher page-ranking through Google and other search engines across every industry. Through the customized service, Ardor Backlinks can handle one-time requests or ongoing backlink promotions.
Ardor Backlinks' number one priority is getting its consumers ranked as high as possible on Google and other search engines. Included in all service packages is a value-added and complimentary 3-month guarantee and the option to add-on a 6-month or 12-month guarantee at a small cost, all to ensure backlinks are valid throughout each time period.