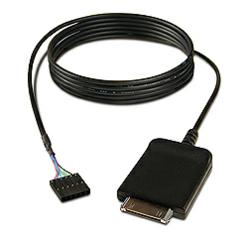 Emeryville, CA (PRWEB) May 14, 2012
Redpark Product Development today announced it is now shipping a TTL Serial Cable that connects iPhone, iPad and iPod touch to Arduino and to other devices with a TTL serial interface. The TTL Serial Cable is a one meter long cable and has a 6-pin connector. It is designed for use with iPhone 4S, iPhone 4, iPhone 3GS, iPod touch (4th generation), iPad (3rd generation), iPad 2 and iPad.
The TTL Serial Cable is used in conjunction with a Redpark serial communications (RSC) library. Together these tools enable developers to write iOS apps that communicate with serial devices.
"There has been a great deal of interest in connecting iOS devices to Arduino," explained Redpark president Mike Ridenhour. "We're pleased to offer a cable that provides a simple and reliable solution."
The Redpark Serial Cable - part number C2-TTL - has an MSRP of $59. Further information about the cable and points of purchase is available at http://www.redpark.com/c2ttl.html.
About Redpark
Redpark Product Development engineers accessories used in the consumer electronics industry. Areas of focus include iPod integration and app enabled accessories for iPhone, iPad and iPod touch.