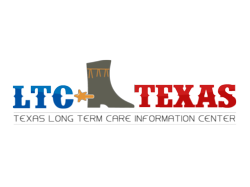 Dallas, Texas (PRWEB) May 16, 2013
LTC Tree, a leader in the Long Term Care Insurance industry, launched a new website this week to help Texans plan for their Long Term Care needs.
LTC Texas provides Texans with industry related information to assist them in retirement planning and guide them through the process of purchasing Long Term Care Insurance. The new website includes statewide statistics, recent news, quotes, and up-to-date information on the top Long Term Care Insurance policies and providers in Texas.
The need for Long Term Care in America is rising sharply. Diseases like Alzheimer's, Parkinson's, and other long-term debilitating diseases are becoming more common as people live longer than ever before. A government study estimates 7 in 10 Americans over the age of 65 will need Long Term Care at some point.
Recent surveys show Americans are unaware of their options and have misconceptions about whether they are covered or not. It is crucial that people have access to resources that provide unbiased information regarding Long Term Care Insurance.
Long Term Care can mean many things, but the most common types of Long Term Care are nursing homes, in-home care, assisted living facilities, and community care programs. Health Insurance, including the government programs Medicaid and Medicare, does not cover these Long Term Care services.
More people are turning to the Internet for advice on Long Term Care Insurance. LTC Texas provides daily content about news and trends in the Texas Long Term Care Insurance industry, making it simple for Texans to stay informed about their Long Term Care options.
LTC Tree is an online insurance broker based in Atlanta whose goal is to help educate people about their Long Term Care Insurance options. With agents licensed across all 50 states and no face-to-face sales presentations, LTC Tree strives to give consumers a laid back, no pressure process of buying insurance.