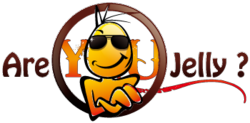 Be amazing. Create. Collect. Share!
Rockaway, NJ (PRWEB) June 05, 2013
Are YOU Jelly? a social media website dedicated to collectors, entertainers, and achievers, announces the launch of its redesigned website, http://areyoujelly.com. The new design allows for easier navigation, provides enhanced functionality, and encourages site visitors to share photos and videos about their skills, items they collect, and cool things they want to brag about. It also serves as a valuable tool for finding out the latest trends or trend setters in your area. In addition to that, it also allows you to bucket things you like so friends and family members know exactly what you want for special occasions.
The Are YOU Jelly? site redesign was based on a website assessment including feedback from key target audiences. Members will find an entirely new and rich user experience: intuitive flow, performance enhancements, social media integration and login with Facebook and Twitter.
About Are YOU Jelly?
Are YOU Jelly? is a social media site that encourages users to share amazing items they collect, purchase, places they visit, a talent, or achievement with their friends and family. Their mission is to motivate the community to strive to be more amazing in their lives and reach their goals. Users can also search for gifts or inspiration based on amazing images and videos that others post, which can be added to a bucket list for future achievement. For more information, visit http://areyoujelly.com.