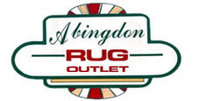 Abingdon, Va. (PRWEB) October 30, 2007
For a small town, family-run area rug dealer along the Tennessee-Virginia border, reaching across the world has helped it become the "Rug Retailer of the Year." In business for 25 years, Abingdon Rug Outlet operates from a 24,000 sq. ft. building in historical Abingdon, Virginia.
Abingdon maintains a vast inventory of at least 20,000 top industry brand area rugs including Karastan, Nourison, Capel, and Shaw discount rugs. From nylon and olefin rugs, braided rugs, custom rugs, sisal rugs, machine-made wool rugs, and handmade wool and silk rugs, Abingdon's offerings reflect a full spectrum of styles, colors, moods, and interior design trends and traditions. The "rugs only" company relies on "creative selling", low prices, and individualized customer support to build on its continuing success.
"We're so proud of our staff, and it's exciting to celebrate this recognition of everyone's hard work and dedication. We've always known that being consistently at the forefront of new developments in sales and marketing would help keep our competitive edge sharp. Now we just have an award to prove it," says Internet Sales Manager Charles Hall.
Jim Hall, President and CEO of Abingdon Rug Outlet, was recently presented with the coveted award in Atlanta, Georgia. The company, which employs 14 people in a dazzling store/showroom/warehouse, beat out thousands of other nationwide rug and home décor retailers for the title.
In 2000, Abingdon Rug started selling online at abingdonrugoutlet.com. Along with a creative multi-media mix of other marketing and advertising tool and techniques, the company has also continually embraced new innovations in Internet sales and marketing with online expertise from Indiana-based Effect Web Media.
To arrange interviews, please contact:
Toby McCrae
McCrae Communications
574-533-3933
###