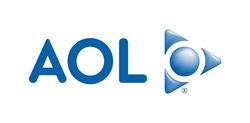 The launch of AOL in Argentina, Chile, Colombia and Venezuela underlines our commitment to the region and furthers the company's global strategy
NEW YORK & MIAMI (PRWEB) June 24, 2008
These new sites can be accessed by visiting:
Argentina – http://www.aol.com.ar Chile – http://www.aol.cl Colombia – http://www.aol.com.co Venezuela – http://www.aol.com.ve "The launch of AOL in Argentina, Chile, Colombia and Venezuela underlines our commitment to the region and furthers the company's global strategy," said Maneesh Dhir, Executive Vice President, AOL International. "AOL has the infrastructure, scale and experience to customize our most popular products and services for audiences around the world."
"AOL is committed to connecting people and their passions – we want to make it easy for our users to find whatever they need," said Ralph Rivera, Senior Vice President and General Manager for Latin America. "Today's launches are an important milestone in achieving this goal as we offer localized versions of popular AOL products, such as AIM and email, as well as regional news and sports information to consumers in these key Latin American markets."
The new AOL Web destinations for Argentina, Chile, Colombia and Venezuela offer users a host of free content and services including:
  - Products: Services featuring communication, entertainment and information technologies.

Email: Localized AOL email addresses offer unlimited storage of emails and access to AOL's industry-leading spam blocking and powerful virus protection.
AIM: The full integration of AIM (AOL Instant Messenger) with AOL's email product lets users use AOL email and AIM from the same browser window.
Fotos: With the AOL Fotos online photo service, users can store photos for free in their original resolution, share albums, and explore photos in public galleries.
Search: AOL Search, which includes enhanced Web and image search powered by Google, gives users the ability to receive search results for the entire Web, just in Spanish or just for their country.
Video Search: The world's leading video search engine, Truveo.com, lets users quickly search and browse through tens of millions of videos from thousands of sources across the Web.
Toolbar: AOL Toolbar allows easy access to AOL services from anywhere on the Web so users can preview their email inbox, share favorite links and pages with buddies, and more.
Media: Winamp is a world-leading advanced media player application that supports high fidelity playback of CD, MP3, aacPlus, MPEG, WMA, WMV, NSV and other popular digital audio and video formats as well as skins and plug-ins. Winamp also provides users with remote functionality which makes it possible for them to enjoy their personal media on various platforms.
Content: Channels featuring access to blogs, chat, games and horoscopes, as well as news related to celebrities, current events, sports and lifestyles.
News: Local news and information from premier partners such as EFE, AP and Notimex.
Blogs: Access to a blog hub that houses several specialized blog categories and country-specific content.
Sports: Offering team stats, scores and player updates from local sports leagues.
Fútbol: A special section dedicated to coverage of the top leagues across Latin America, the latest news and information on players, as well as coverage of major tournaments.
Chat: Participate in local chats and forums - send messages, engage in discussions and express yourself using AIM Chat features and technology.
Lifestyles: A series of channels with dynamic resources dedicated to fashion, beauty, health, family & relationships and horoscopes.
  With today's launch, AOL now has a presence in 25 countries, with plans to expand to 30 countries by the end of 2008.
About AOL
AOL® is a global Web services company that operates some of the most popular Web destinations, offers a comprehensive suite of free software and services runs one of the largest Internet access businesses in the U.S., and provides a full set of advertising solutions. A majority-owned subsidiary of Time Warner Inc., AOL LLC and its subsidiaries have operations in the U.S., Europe, Canada and Asia. Learn more at AOL.com.