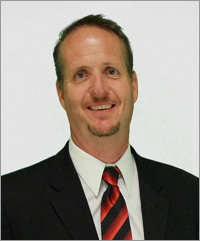 I've come to see that the opportunities we've built for our representatives for success both as business owners and in creating the lifestyle they want.
Bountiful, UT (PRWEB) February 10, 2012
Brent Jorgensen, ARIIX Co-founder and Chief Sales Officer (CSO) has announced his decision to transition from his corporate position to becoming a member of the Global Success Team and representative of the company. This bold move highlights both the confidence Brent feels in ARIIX, and the opportunities for success it offers to its representatives – enough to even entice someone to leave their high corporate position.
Brent was one of the original founders – a team with vision, passion and unparalleled combined experience – that started ARIIX with a shared vision of creating a premier health and wellness company to help unleash the human potential for good on a global scale. His work contributed to ARIIX's success right out of the starting block and his background in business made him an integral part of the ARIIX management team.
"I was in the unique position to experience this organization from every viewpoint as we established, expanded and exploded throughout the marketplace," said Brent, "I've come to see that the opportunities we've built for our representatives for success both as business owners and in creating the lifestyle they want. This appealed to me so much that I made this decision to change my role with ARIIX."
"While we'll miss having Brent on the Executive Team, I can't think of a better role for him and his family to help ARIIX continue it's incredible growth" said Mark Wilson, President of ARIIX. "Brent helped build this company from the ground up and will continue to do so as a representative. We know he'll always be a big part of ARIIX's success."
Brent was also CEO of iCentris, Inc., one of the most successful technology companies in the direct sales industry. He has been involved with the development of several other companies, including non-profit organizations, and has served as an advisor to some of the top direct selling companies in the world.
Brent is known for his great sense of humor and personal warmth, and is a sought-after motivational speaker. His experiences with surviving a brain tumor and overcoming other personal challenges have given him a unique perspective on life and particularly on health. He is an avid runner and participates in several races around the country, and he loves spending time with his 3 children and wife Debbie.
About ARIIX
ARIIX is a premier health and wellness company that is using the latest research in nutritional science to create their leading-edge nutritional products. The company was born from the shared vision of leaders in business and nutritional science, who wanted to create a unique company based on the "golden rule" of helping others to unleash their potential for good. ARIIX stands out with their blend of global vision, outstanding industry experience and leadership, unparalleled quality nutritional supplements and the philosophy that when one person thrives, the whole community benefits. The company currently operates in the United States, Canada, China, Hong Kong, Japan, Taiwan, with openings soon in Thailand and Mexico. For more information please visit http://www.ariix.com or phone 1-855-GO-ARIIX.
###