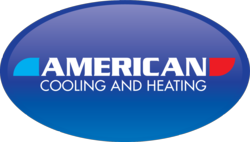 Fast 24HR A/C Service In AZ
Phoenix Arizona (PRWEB) June 07, 2013
American Cooling And Heating Announces expanded A/C Service capabilities for AZ area residents, 24HR Service Crews are on standby to help meet the upcoming demand for A/C Repair and A/C Replacement
In Phoenix, Emergency A/C Service can help bring relief from the brutal desert temperatures effecting Arizona and to help those in need. Air Conditioning System problems can occur day and night and when people must depend on their Air Conditioning to survive the desert climate. The elderly, small children, and persons with health problems are at risk from exposure to these high temperatures. Fast A/C Service is of paramount importance.
"American Cooling And Heating provides 24HR Air Conditioning Systems Service for Gilbert, Mesa, Tempe, Scottsdale, and most other towns and cities in Arizona. We are your Emergency A/C Service Company and we provide professional A/C Repair and A/C Replacement Service around the clock." ACH Management.
Air Conditioning Units can fail for a multitude of reasons, from abnormal wear and tear due to a lack of maintenance, storm related damages, electrical power surges, or from ordinary wear and tear and component age. Air Conditioning Systems may become not economically feasible to repair and may warrant replacement.
The Service Techs at American Cooling And Heating can identify the best course of action to follow and bring a quick resolution to the identified issue. Expert Air Conditioning Services are provided for Trane, Amana, Carrier, Goodman, Rheem, and all major Air Conditioning Brands, bringing relief from the heat to restore comfort to homes or businesses.
Air Conditioning and Heat Pump Sales and Service, bringing timely and efficient solutions, along with prompt courteous service, servicing all types of HVAC systems, ACH also provides:

Satisfaction with service.
Flat-rate, up-front pricing.
Friendly technicians.
Reliability and honesty.
A Reputation For Quality.
Schedule Now For Immediate Service:
East (480) 699-2516
Central (602) 734-5422
West (623) 335-7697
Please visit: http://www.americancoolingandheating.com/