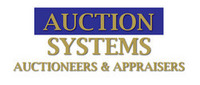 The Ruggles Masonry business liquidation auction features an incredible amount of heavy-duty, masonry machinery
Phoenix, AZ (Vocus) October 20, 2010
Auction Systems Auctioneers & Appraisers Inc., will host an Arizona business liquidation auction featuring the complete contents of a masonry business including fleet of vehicles, heavy equipment, scaffolding, tools and more on Saturday, October 23, 2010. Items will also be available for online bidding Sunday, October 16, 2010.
Items of interest for this Arizona business liquidation auction include: an HP Designjet T1120 plotter, Super L VI GTCO CalComp digitizer drafting board, Regal Leblond Lath machine with SWI Trak 102 digital computer system, Chevalier high efficiency vertical turret machine with a Sony display unit, Dake 906250 air hydraulic press, Catepillar R-80 forklift, Skytrek 8042 boomer lifts, Mayto tow-able grout pump, Yale diesel powered forklift and more.
"The Ruggles Masonry business liquidation auction features an incredible amount of heavy-duty, masonry machinery," said Deb Weidenhamer, CEO of Auction Systems. "It will provide attendees a great opportunity to purchase discounted vehicles, scaffolding tools and much more."
The auction will be held on Saturday, October 23, 2010 at 10:00 a.m. at Ruggles Masonry located at 6403 W. McDowell Rd. in Phoenix. All of the items listed in the auction may be previewed and inspected by interested bidders on Friday, October 22, 2010 from 10:00 a.m. to 4:00 p.m. and on auction day from 9:00 a.m. to 10:00 a.m., one hour prior to the auction.
Items will also be available for preview and online bidding on Saturday, October 16, 2010, ending at midnight prior to auction day. Interested parties can visit Auction System's auction schedule to preview and sign up for online bidding.
About Auction Systems Auctioneers & Appraisers, Inc.
Auction Systems Auctioneers & Appraisers, Inc. is the Southwest's most active auction and appraisal company. Auction Systems features live and live simulcast auctions and appraisals of stolen and confiscated Police and personal product including cars, tools, electronics, jewelry, sporting, coins and surplus, as well as auctions of commercial and heavy equipment, real estate, antiques, guns, estate and business liquidation and bankruptcy.
Based in Phoenix, Arizona and an INC. 500 company, Auction Systems is one of the fastest growing privately held companies within the United States. Additionally, Auction Systems is an ICIC INC. 100 company and is ranked as the #1 fastest growing woman-owned business and the fifteenth fastest growing business overall within the inner cities of the United States. Auction Systems is featured in TLC's newest reality series, AUCTIONEER$.
Auction Systems Auctioneers & Appraisers, Inc. can be found on the web at http://auctionANDappraise.com.
###