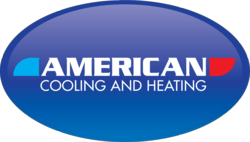 Phoenix, AZ (PRWEB) September 05, 2012
Look for the core of every mission-critical data center and uncover the importance of server room design and server room cooling. When control center equipment fails, the business that relies on information exchange is suddenly unable to respond to customer needs. Liebert precision cooling equipment helps prevent data-center downtime.
Don't take half measures during server room design. Don't install inadequate rack space. And don't cut corners when planning for humidity and cooling management. American Cooling and Heating is here to help to maintain an efficient, reliable and well serviced mission-critical data center.
Liebert – Recognized Leader in Precision Cooling Products
Liebert manufacturers durable mission-critical cooling products, precision designed to help protect data management and data distribution centers. The Liebert product line includes:
Computer room air conditioning (CRAC) units
Advanced UPS surge protection
Custom control systems
Pumping units
And more.
Liebert is world-renown for providing a one-source solution to server room cooling expectations. These heavy duty products are designed to last for years. When taken out of service by one company, due to computer room expansions that require larger units, the used Liebert precision cooling products are quickly grabbed up by a company with smaller needs.
In recognizing the efficiency of Liebert products, American Cooling and Heating aims to help local businesses take advantage of this technology. From service, maintenance, repairs or installations, American Cooling and Heating technicians are ready to respond to any needs.
Liebert Energy Solutions
IT managers throughout the Phoenix area are accustomed to long spells of intense heat. Local cooling rooms produce a heavy drain on energy resources. It's a cost that can be contained and reduced. Liebert CRAC technology provides the best in system-critical control and reduced cooling resource consumption. By installing an integrated, chilled-water CRAC process, the Liebert units can help a company provide enhanced data system performance at a reduced drain on energy resources.
The experts at American Cooling and Heating can service or repair your existing Liebert equipment. They also have on-hand system specialists that can help to design, fit and install cooling equipment that is optimal to the data center's performance, cost and energy efficiency.
Liebert Precision Cooling Products – Designed For All Areas of Data Room Cooling
Liebert products are designed to provide full-range server room cooling solutions. The product line includes:
Advanced temperature control systems
Cooling racks
CRAC cooling units
Functional performance monitoring software
Management software
Surge suppression controls
More.
Benefits associated with installed Liebert cooling products include:
Small footprint design
User-friendly monitoring system
Shared chilled water resources
Superior air-to-water heat dispensation
Advanced energy efficiency
Greater reliability
Extended system durability
Event logs and integrated features for predictive analysis
Control modulars that enable management of up to 32 cooling units from a single source
More.
American Cooling and Heating - Liebert Service Center
With a recognized reputation for reliable, valley-wide air conditioning sales, installation and service, American Cooling and Heating has the expertise, the work force and the customer service mentality that produces satisfied customers. They don't come on with rambling promises or half-baked services. This company is dedicated to helping your business reap the greatest possible benefits from an already reliable precision cooling product line.
Perhaps the intense rise in Arizona heat has affected the efficiency of your server room. It may be that your cooling system is insufficient for carrying the load. Perhaps it needs maintenance and service. Or perhaps it is just not sufficient for the job.
If the cooling management system in your server room is falling short and service is not a reasonable solution, upgrading to a Liebert CRAC air cooling unit may be your best option. The experts at American Cooling and Heating can help you determine a best-choice solution to cost efficient server room management.
American Cooling And Heating provides Precision Cooling Systems Services for Chandler AZ, Gilbert AZ, Glendale AZ, Mesa AZ, Peoria AZ, Phoenix AZ, Scottsdale AZ, Sun City AZ, Tempe AZ, Queen Creek AZ, And All Other Areas In Arizona.