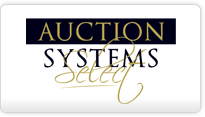 With Auction Systems Select, you can experience the best that Arizona property auctions have to offer.
Phoenix, AZ (PRWEB) February 14, 2012
Auction Systems Select will hold a unique Concho Valley absolute property auction on Saturday, March 3, 2012. Located in Arizona's White Mountains, the Concho Valley Property auction offers a luxury home, manufactured home, motel and numerous lots including sites on an 18-hole golf course or on the community's Concho Lake. The lake covers approximately 150 acres and is home to a variety of bass, trout and other game fish.
This Arizona property auction presents opportunities for those people who are interested in home ownership, retirement, business opportunities, land development or investment.
"With Auction Systems Select, you can experience the best that Arizona property auctions have to offer," said Teresa Klein, Broker of Auction Systems Select. "You don't have to go through prolonged negotiations that result in counter after counter, wasting your time or worse – resulting in a rejected offer. You will always know the date and time the property will sell, meet the current market, and fulfill your personal needs for liquidity and acquisition."
Check-in begins at 11:30 a.m. with the auction beginning promptly at 12:30 p.m. at the Concho Valley Luxury Home, conveniently located right off of Highway 61 in Concho West Shore. Interested parties can view properties from noon until 4:00 p.m. on Saturday & Sunday February 18-19 and February 25-26, 2012. Special appointments can be arranged by calling Teresa Klein, Broker of Record, at 800-801-8880.
About Auction Systems Select
With a highly qualified group of auction and real estate professionals, Auction Systems Select is able to provide quality services in luxury, ranch, land and commercial real estate. Their use of sophisticated forecasting techniques and real estate expertise allow them to successfully navigate through fluctuating market dynamics.
Auction Systems Select's core team includes Accredited Auctioneer Real Estate (AARE) experts, a designation given to fewer than 350 professionals who sold over 1,000,000 properties last year alone. In comparison, approximately 1.5 million traditional real estate salespeople sold fewer than five million properties in the same one year period. The AARE designation requires additional education and training for selling auction properties.
Visit the company's website for additional details and auction requirements at http://www.auctionsystemsselect.com/.
###