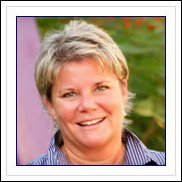 Mrs. Pam Treece is the ultimate real estate professional
Tucson, AZ (PRWEB) November 8, 2006
Pam Treece, a premier Tucson, Arizona real estate agent, is pleased to announce the launch of her site, http://www.PamTreece.com.
Pam understands Tucson real estate and focuses on customer service, financing, builder construction, real estate planning, and home marketing. Her new Web site showcases this understanding and the several years of experience and knowledge in the Tucson real estate market.
"I find Pam's Web site easy to use and very helpful," states Tucson enthusiast Sally Strebel. "The ability to first view homes from my own home is important to me".
Pam's Web site offers an available home search, a mortgage calculator, information about Tucson, the buying and selling process and Pam's blog.
"Mrs. Pam Treece is the ultimate real estate professional," says client Catherine Curtis. "She is more interested in the client's checklist rather than her own. She knows how to get down to business. I am glad she was there with me through the entire process, from showing homes, making an offer on the house I selected, to the closing. She went above and beyond the call of duty." Other client testimonials can be viewed on the site.
The new PamTreece.com opened its Internet doors in October of 2006. Pam encourages visitors to contact her through her site with any real estate questions.
For more information about Pam Treece and Tucson, Arizona real estate, please visit http://www.PamTreece.com.
Contact:
Pam Treece
Long Realty, Co.
520.918.7462
# # #