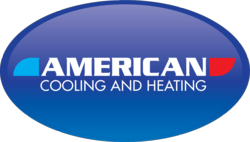 Arizona Rheem A/C Experts
Gilbert Arizona (PRWEB) May 02, 2013
American Cooling And Heating is announcing a sale on Rheem Air Conditioning Products and systems installed by their company throughout May 2013.
American Cooling And Heating has one of the best reputations in the industry, providing expert A/C service for all Rheem Air Conditioning products. The areas serviced include Phoenix, Scottsdale, Gilbert, Mesa, and All surrounding cities and towns, in Arizona.
Air Conditioning Installation Experts for:
***Rheem Air Conditioning
***Rheem Heat Pumps
***Rheem Gas and Electric Furnaces
***Rheem Air Handlers
Rheem A/C Service and service for all other brands and types of Air Conditioning and Heating Units and Systems.
Expert technicians are courteous and polite and will provide the highest quality of service, all of the service trucks are fully stocked to get Air Conditioning or Heating Systems up and running a.s.a.p.
About Rheem
"Rheem offers some of the highest quality air conditioning systems in the market. When you own a Rheem product, including Air Conditioners, Air Handlers, Gas Furnaces, or Heat Pumps, to name a few, know that you're owning innovation, outstanding quality, advanced technology, and lasting dependability. Rheem strives to offer continuing, excellent service and support to meet your needs. Because of this, you can relax knowing you own a Rheem."
(ACH Management)
American Cooling And Heating provides Rheem Air Conditioning and Heating Products and Professional Rheem Air Conditioning Installation Service for:
Chandler AZ, Gilbert AZ, Glendale AZ, Mesa AZ, Peoria AZ, Phoenix AZ, Scottsdale AZ, Sun City AZ, Tempe AZ, Queen Creek AZ, All Other Areas.
American Cooling And Heating
East (480) 699-2516
Central (602) 734-5422
West (623) 335-7697
For more information on Rheem A/C products and services, please visit: http://www.americancoolingandheating.com/