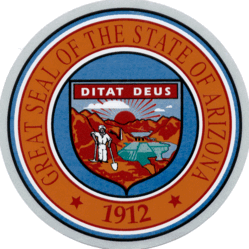 Arizona's residents have a great resource that can help them choose the best home alarm system and it's completely free to use.
Phoenix, AZ (PRWEB) April 02, 2013
After each company had to undergo a rigorous review and ranking process, AlarmSystemReport.com has released its rankings of the top home alarm companies in in the state of Arizona, including the company that received the number one spot. Top companies included in the newly-released rankings of alarm systems include Protect America, Vivint, LifeShield and ADT, among others.
All alarm companies that were ranked by Alarm System Report had to first undergo a rigorous review process, conducted by a team of security specialists from both the site and the state of Arizona. Each review was conducted in a secret shopper format, to ensure the review team was able to anonymously conduct reviews from the perspective of the customer. Criteria used in the review process included technology and equipment, such as whether or not the company offers high-quality DIY alarm systems, service and installation, customer service and system monitoring, pricing, warranties and contracts. Each review, for example the Protect America reviews, includes not only the unbiased information collected during the review process, but also information found on relevant third party sites, including Yelp and Angie's List.
The goal of the reviews and rankings provided by Alarm System Report is to provide consumers in the state of Arizona with a concise, user-friendly way to compare alarm systems, along a variety of criteria, to assist in the decision to purchase an alarm system. According to a site representative, the information provided by Alarm System Report is more important to the consumer than ever, because the industry is constantly changing and evolving, making it difficult for the average consumer to stay ahead of the technology, service and equipment provided by individual alarm companies. In addition to providing simple, easy to understand comparisons of alarm system companies, Alarm System Report also provides valuable articles on topics such as "Why Choose a Cellular Alarm System." The site also offers visitors the opportunity to locate coupons, discount codes and access to instant quotes that can save a customer as much as 35% on the purchase of a home alarm system.
Statistics show that a home with an alarm system installed is more than 300% less likely to broken into than a home without an alarm system, which makes the purchasing decision a particularly important one for many consumers. Residents of Arizona can now access the name of the best home alarm system company in the state by visiting AlarmSystemReport.com. In addition to the number one company, site visitors will also find the runners-up for the best company in the state, as well as the accompanying reviews used to create the brand new rankings.