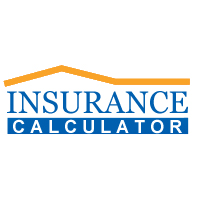 Phoenix, AZ (PRWEB) October 18, 2012
InsuranceCalculator.net, the company website of Insurance Calculator Inc., publishes a new page dedicated to drivers in Arizona. Insurance Calculator Inc. works with the leading auto insurance providers in the state to offer competitive quotes. "The new page contains all the critical information regarding to driving a car, riding a motorcycle, or operating a commercial truck," said Stephanie Vettaikam, VP of Marketing of Insurance Calculator Inc. "Quotes from the leading providers in Arizona are also listed on the page."
From obtaining driving permit to becoming insured, consumers throughout the state can utilize the page as a guide, which breaks down into the following sections:
1. Overview of the Auto Insurance Industry in Arizona
2. Arizona's Minimum Requirements on Auto Insurance
3. Consumer Car Licensing Information in Arizona
4. Motorcycle Licensing Information in Arizona
5. Commercial Vehicle Licensing Information in Arizona
Consumers can also utilize the quotes comparison engine on the page to obtain and compare quotes on various types of auto insurance coverage including, but not limited to, car insurance, truck insurance, motorcycle insurance, RV insurance, ATV insurance, commercial vehicle insurance, classic & antique vehicle insurance, and military car insurance.
The company aims to become the "go-to" resource on all auto insurance needs. "We help Arizona residents understand more about the auto insurance industry in their local state," said Stephanie. "In addition, we help consumers save both time and money with our innovative quotes comparison tool, allowing consumers to find and compare quotes in seconds."
For more information, visit: Auto Insurance in Arizona (AZ)