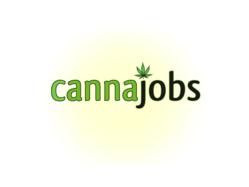 The Arizona Job Fair and Grand Opening was a smashing success
Phoenix, AZ (PRWEB) November 23, 2011
More than a year after Arizona voters legalized medical marijuana in the state, the first collective finally opened on November 13th, after delays due to legal actions filed by Governor Jan Brewer and the Arizona Department of Health. The grand opening of Elements Caregiver Collective in northeast Phoenix attracted a crowd of thousands, including patients and those interested in joining the nascent Arizona medical marijuana industry. Marijuana jobs specialist Cannajobs was on hand to assist the people who attended figure out how to qualify for the available jobs and help Elements process the applications.
"The Arizona Job Fair and Grand Opening of the Elements Caregiver Collective in Phoenix was a smashing success," exclaims Cannajobs co-founder Bob Calkin. "Thousands of patients and caregivers swarmed the event to get positioned for the many jobs and opportunities generated by the creation of this new entity."
Among the cannabis jobs created by the opening of Elements were receptionists, chefs, masseuses, budtenders, counselors, doctors and therapists.
Many other businesses participated in the event. Cannabis Career Institute, a leading marijuana school, was there to train the people who were chosen to work for the collective. Budtending, cooking, growing and dispensary management were the topics taught for the training.
In accordance with Arizona law, Elements Caregiver Collective provides a safe environment for patients and caregivers to connect. All medicine provided at the Phoenix caregiver collective is tested for safety. Other services provided on-site include counseling, educational seminars, massage, and even an oxygen bar.
Elements Caregiver Collective is located at 12620 N. Cave Creek Road in Phoenix. For more information, visitelementsaz.org.
About Cannajobs
Cannajobs is a marijuana jobs resource that provides job seekers and business owners in the medical marijuana industry an online forum to communicate and find employment opportunities, as well as educate themselves about their industry. The company also helps teach people how to find jobs, qualify for jobs and start a lasting career in the medical marijuana field. The website provides a platform for free video conferencing and document sharing. Cannajobs is more than just a posting site; it's an online community where potential cannabis employees and burgeoning cannabis businesses link up to become more successful than ever before.
For more information about Cannajobs, call (818) 646-2079 or visit cannajobs.com.
###