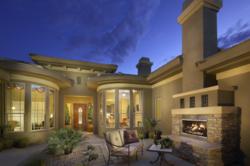 The lease-purchase option is a great opportunity for our clients to eventually own the home that they are leasing. -Christa Cooper
(Leasing Manager)
Tempe, Arizona (PRWEB) September 13, 2012
For almost two decades T.W. Lewis has been recognized in Arizona as the leader in luxury home building. T.W. Lewis is known for building beautiful homes in the best neighborhoods in the metropolitan Phoenix area. Recently, T.W. Lewis introduced a new luxury lease program that gives Valley residents the option to lease a beautiful home without having to make the commitment to buy.
The luxury lease homes include superior benefits that are difficult to find in other rental properties in Arizona. T.W. Lewis strives to make each resident feel like their home is the best in desert living. These benefits include, on call emergency staff, dedicated customer care representatives, pool service, maintenance and home inspections to allow the highest in safety.
The same quality features are offered to home leasees and homebuyers alike. Most homes come with granite counter tops, stainless steel appliances, gas cook tops, window coverings, custom pools, snail showers and fireplaces.
T.W. Lewis builds in the most pristine and exclusive neighborhoods in Arizona. The luxury lease homes are currently available in the neighborhoods Estrella Mountain Ranch and Portales. Both are located in Goodyear and come equipped with stunning golf courses, scenic walking trails and lakes. Power Ranch is a wonderful community that gives you that small town feeling within a larger city. Sonoran Foothills, located along the Carefree Highway is a great place for families and community-oriented individuals. Vistancia has prestigious landscapes, golf courses and community centers. Each community is built to fit the needs of many different Valley residents and is situated amongst the most beautiful sites in the city.
The luxury lease program is a great way to live the way you deserve. For More Information on the T.W. Lewis Luxury Lease Program visit http://www.twlewis.com/luxurylease or call 480.768.4963
About T.W. Lewis
T.W. Lewis established a reputation as an industry leader in the areas of product quality and customer service. Building 250 to 350 homes annually T.W. Lewis is guided by specific values of honesty, hard work, achievement, integrity, reliability and compassion T.W. Lewis has been recognized as America's Best Builders by the National Association of Home Builders (NAHB) and Builder magazine, is a recipient of the National Housing Quality Silver Award, was recognized by the NAHB Research Center and Professional Builder magazine due to its commitment to quality and has twice earned the distinction of having America's Best Design Center by the NAHB, in 2002 and 2004. Valuing quality over quantity T.W. Lewis ratios 14:1 of homes to employees compared to industry standard 52:1.