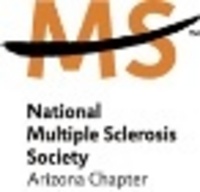 TEMPE, Ariz. (PRWEB) January 11, 2008
-- 20s/30s Squad. This educational and social group for people in their 20s and 30s who are living with MS will meet at Dave & Buster's at Desert Ridge Marketplace at 6 p.m. on Thursday, Jan. 17. It is free to participate and guests will hear motivational speaker Bob Hobbs, Jr. talk about living life with hope, vision and passion.
-- Gaining Momentum Expo & Annual Meeting 2008. Join the Arizona Chapter from 10 a.m. - 1 p.m. on Saturday, Jan. 26 at the Phoenician as we discuss how we are moving towards a cure for MS. The morning will start with an exposition of Chapter programs, events, information about MS, and other useful resources for people living with MS. The following program will discuss a range of topics such as MS research, MS programs and services available in Arizona, and personal stories from those living with MS. Awards will be presented to key Society volunteers, contributors and fundraisers. Registration is $5 and includes breakfast.
-- Research Update: A Teleconference. On Tuesday, Jan. 29 at 7 p.m., the Arizona Chapter is hosting a free teleconference to discuss current research being conducted towards the cure and treatment of MS. Participants will hear from Dr. Dean Wingerchuk of the Neurology Department at Mayo Clinic Scottsdale. Participants can take part in this program from the comfort of their own home. All that is needed is a touch-tone phone.
To register for a program, please contact the National MS Society, Arizona Chapter, by calling 1-800-344-4867. More information can also be found online at http://aza.nationalMSsociety.org.
About MS
MS is an unpredictable neurological disease that most often is diagnosed in people between the ages of 20 and 50. MS can cause problems with walking or maintaining balance, visual impairment (optic neuritis), lapses in memory, inability to solve problems or pay attention for long periods of time, pain, sexual dysfunction, spasticity, depression or mood swings, and disturbances in bladder or bowel function. These problems might be permanent, or they might come and go without warning. MS affects an estimated 400,000 people in the United States. While there is no cure, early and effective treatment is an important component of helping to control its progression.
About the National Multiple Sclerosis Society
MS stops people from moving. The National MS Society exists to make sure it doesn't. We help each person address the challenges of living with MS. In 2006 alone, through our home office and 50 state network of chapters, we devoted nearly $126 million to programs that enhanced more than one million lives to move us closer to a world free of MS and invested more than $46 million to support 380 research projects around the world. We are people who want to do something about MS NOW. Join the movement at nationalmssociety.org.
Early and ongoing treatment with an FDA-approved therapy can make a difference for people with multiple sclerosis. Learn about your options by talking to your health care professional and contacting the National MS Society at nationalMSsociety.org or 1-800-344-4867.