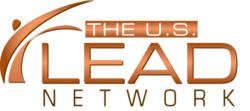 It's normal to have five first page rankings, but over a dozen repeatedly is truly impressive.
Phoenix, AZ (PRWEB) January 19, 2013
Award Winning Arizona internet marketing firm, US Lead Network, is achieving repeated success with medical clients. For the past five medical internet marketing clients, over a dozen competitive keywords have been ranked on the first page. Clients include a broad array of specialty medical clients such as pain management, weight loss, fertility clinics, podiatry, orthopedic surgery and more. Those interested should call (877) 791-6466.
Along with creating aesthetic and highly functional websites, US Lead Network places a premium on high rankings in all search engines. "The internet is a great medium for medical practices to obtain new patients. It is vital to show up high in search engines, though, to get the phone ringing," said CEO David Greene, MD.
There are ten internet marketing methods used by US Lead to gain the website traffic necessary for increasing new patients. These include a combination of articles, blogs, press releases, videos, on-page optimization and more. By producing continual, quality content for medical clients, US Lead Network has been able to achieve the first page rankings for quite a few keywords, not just one or two.
"These days, prospective patients are typing in longer search terms when seeking specialty medical help. Without a continuous stream of content being produced, the practice will not succeed fully in patient acquisition. We see it all the time with new clients, and as more content is produced and properly marketed, the website traffic just starts to blossom," added Greene.
Currently, US Lead Network is offering bilingual websites, professional photo shoots, and responsive websites. These sites show up perfectly on desktops, laptops, tablets and smart phones. Those interested should call (877) 791-6466.