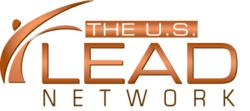 The company has a professional photographer on staff for the photo shoots, and offers aesthetic websites with award winning internet marketing.
Phoenix, AZ (PRWEB) January 14, 2013
Award Winning Arizona SEO Company, US Lead Network, is now offering a professional photo shoot for new clients. US Lead Network has a professional photographer on staff for the photo shoots, and ends up saving a substantial amount of expense for clients while adding an aesthetic personal appeal to websites. Those interested should call (877) 791-6466.
Having an aesthetic and highly ranked website has the potential to gain significant new business from the internet. This can be done in an extremely cost effective manner. US Lead Network has achieved first page rankings for all of its clients within three months on all major search engines along with producing websites that are highly functional and attractive.
"When choosing a web company in Arizona, having an attractive website is not enough these days. What is necessary is a site that ranks highly for terms people are searching when looking for the products and services being offered. That is the focus of US Lead Network - producing attractive websites along with content that ranks high and generates traffic," said CEO David Greene.
Most recently, US Lead has produced highly functional websites that are bilingual and "responsive". Responsive websites look great on desktops, laptops, tablets and mobile phones so it becomes unnecessary to produce an extra mobile website. With over 30% of Arizona now being Hispanic, having a bilingual website is essential to capturing additional customers.
Recent websites produced have included medical, dental, weight loss, real estate, retail, wholesale and textile distributors. "While mostly what US Lead does is comprehensive medical and dental websites and internet marketing Phoenix trusts, these techniques work great for any business category in the country. It's been impressive," added Greene.
Along with medical web design and internet marketing, the company also offers online lead generation for pain management practices around the country. The most recent is for Las Vegas pain management practices with the Nevada Pain Network. This adds to the Arizona and Florida Pain Networks, with multiple additional sites already in the works.
For further information regarding the free photo shoots and websites/internet marketing services, call (877) 791-6466.