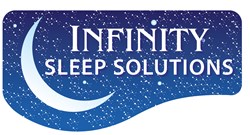 Over 25 Insurance Plans and self pay are accepted at both locations for Infinity Sleep - Phoenix and Surprise AZ.
Phoenix, AZ (PRWEB) August 01, 2013
The leading Phoenix sleep center, Infinity Sleep Solutions, is now accepting over 25 insurance plans at both locations. Infinity Sleep has a location in Phoenix and a new sleep lab in Surprise, AZ. The AZ sleep labs offer Board Certified sleep doctors and contemporary, comfortable accommodations. For more information and scheduling, call (623) 688-1911.
Both sleep labs of Infinity Sleep Solutions are certified by the American Academy of Sleep Medicine. Overnight sleep studies are offered at both facilities, with the Medical Directors of each lab being Board Certified by the Academy as well.
Over twenty five insurance plans are accepted including almost all commercial plans, Medicare, Medicaid, Tricare, and offers a discount for self pay patients as well.
Both adult and pediatric sleep studies are offered, with rides being offered to and from the studies as necessary. The rooms are extremely comfortable, and breakfast is served after the studies.
With sleep apnea being so prevalent in the US now, getting the problem diagnosed properly and treated effectively can increase one's sleep quality, concentration, awakeness and cardiac health. It is a very treatable problem, and both labs perform Phoenix sleep apnea testing.
For more information on the exact insurance plans accepted and to schedule appointments, call (623) 688-1911.