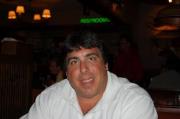 RMVH Arkansas Free Vacation Rentals
Bay Side, Arkansas (PRWEB) November 30, 2012
RMVH Arkansas.com and Rentmyvacationhome.com have teamed together with the largest network in the United States to bring affordable vacation home rentals and affordable advertising to those who own Vacation Homes.
There's been a lot of talk lately about the mortgage deduction disappearing for Vacation Homes. This could make the vacation rental market even harder on investors who rent their second homes to pay for them. Because of this Rent My Vacation Home.com and the network is now only USD 16 per month to list a vacation home on 83 different Major sites with no contract.
Vacationers no longer have to worry because all of the homes on the site are inspected by the 83 regional offices. To find offices closest to you, just type the letters RMVH in front of any state and then.com. The network also features prominent websites like Rent Disney World Vacation Homes, Rent Disneyland Vacation Homes and then subjects such as Rent My Ski Home or Rent My Ocean Home.
Rent My Vacation Home (http://www.rentmyvacationhome.com) is located outside of Washington DC the phone number 1-800-699-7684. RMVH Arkansas is located at 1635 Higdon Ferry Road, Suite C-8, Hot Springs , Arkansas, PH, 800-699-7684 Ext 701,RMVH Network – Subsidiary of Rent My Vacation Home http://www.rmvharkansas.com email: info@rmvharkansas.com