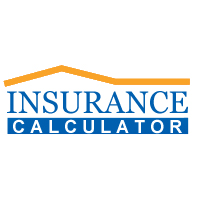 Little Rock, AR (PRWEB) October 20, 2012
Insurance Calculator Inc. releases a free auto insurance guide on its website - InsuranceCalculator.net, to drivers in Arkansas. Individuals who wish to drive on the roads in the state of Arkansas can now reference the guide to learn more about the auto insurance industry in their local state. From preparing and applying for a driver's license to finding the best insurance coverage at the lowest rates, Insurance Calculator Inc. is the "go-to" website for all auto insurance needs.
"The state of Arkansas has its unique set of rules, regulations, and restrictions for operating a vehicle," said Stephanie Vettaikam, VP of Marketing of Insurance Calculator Inc. "Whether if you plan to drive a car, ride a motorcycle, or operate a commercial truck, the guide contains all the critical information you need to obtain or renew your permit."
It is required by the Office of Motor Vehicles (OMV) of Arkansas for drivers to have proof of financial responsibility before they are permitted to drive on the road. "We work with the top auto insurance providers in Arkansas to provide you with the competitive in the quotes hunting process," said Stephanie. The very first section of the guide is a list of the top rated insurance companies in the state. In addition, consumers can also find and compare quotes from eligible providers nearby directly on the page.
"The process is very simple and easy to follow," Stephanie added. "It takes a couple of seconds to start the quotes comparison process."
For more information, please visit: Auto Insurance in Arkansas