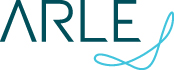 This deal is the culmination of many months of hard work by our investment team and Innovia management. Securency has gone from strength to strength and is now a world leader in the field of cutting edge banknote design and manufacture
London (PRWEB UK) 12 February 2013
Arle Capital Partners today announced that Innovia Films ("Innovia"), one of Arle's portfolio companies, has signed an agreement with 50/50 joint venture partner, the Reserve Bank of Australia ("RBA") to acquire its 50% share in Securency International ("Securency"). The acquisition is being funded from Innovia's existing cash reserves and is expected to complete on 28th February 2013.
Securency, which has been jointly owned by Innovia and the RBA since 1998, is a world leader in banknote counterfeit prevention through the manufacture and supply of its advanced Guardian® banknote substrate. The polymer-based substrate make banknotes highly durable and among the safest and most secure in the world. Securency's Guardian® banknote substrate is currently in issue in 21 countries around the world including Australia, Canada and Mexico.
Commenting on the deal, Mark Dickinson, Partner at Arle Capital Partners, said: "This deal is the culmination of many months of hard work by our investment team and Innovia management. Securency has gone from strength to strength and is now a world leader in the field of cutting edge banknote design and manufacture, with secure contracts and a reputation for excellence which span the globe."
The RBA has confirmed that Australia's next generation of banknotes will incorporate Guardian®, a clear demonstration of its confidence in the company moving forward.
Innovia Group CEO, David Beeby added: "The RBA has been an outstanding and committed partner in this joint venture. However, it has always been the RBA's clearly stated policy to grow the business to the point where it would be divested once it held a strong position in the market and that time has certainly arrived. This exciting acquisition reflects our continued commitment and strategic investment pattern in our core markets of Labels, Tobacco, Packaging and Security."
– ends –
For further information please contact:
Arle Capital Partners
Mark Dickinson/Richard Booth/Julie Foster: +44 (0)20 7895 2754
Vetch Mahne
Christian Mahne / Lindsay Vetch : +44 (0) 20 3488 3100
arle(at)vetchmahne(dot)com
Notes to editors
Arle Capital Partners Limited is a London-based private equity partnership with a distinct investment strategy to acquire businesses that provide industrial products and services to the Energy & Natural Resources sector. Arle will invest in companies in the North Sea Rim whose characteristics fit with this focus and demonstrate clear potential for expansion into the growing BRIC countries.
Arle brings together an accomplished team of 41 people, including investment professionals and proven international business leaders from 17 different nationalities, managing a diverse portfolio of over €2 billion for a global investor base. Since taking on the portfolio in 2009, Arle has returned €730 million to investors, realising three investments: Ontex, Equity Trust and Capital Safety Group.
Arle's approach is based on active ownership in close partnership with management in order to drive long term uplifts in growth and value which will generate strong returns for Arle's investors. For more information, please see http://www.arle.com.
Innovia Films Ltd is a major producer of Biaxially Oriented Polypropylene (BOPP) and cellulose (NatureFlex™ & Cellophane™) films with production sites in the UK, USA, Belgium and Australia. It holds a leading global position in the markets for labels and security films, coated packaging, overwrap and renewable and compostable films. Worldwide, Innovia Films employs some 1,350 people, with a focus on high quality speciality products, strong customer relationships, R&D and unsurpassed service.
Securency International is the manufacturer and supplier of Guardian® banknote substrate which is currently being issued in 21 countries including G20 nations Australia, Canada (G8), and Mexico. Guardian® has made a significant and lasting impact on the 300 year-old traditional cotton-paper banknote industry. Securency International employs 250 staff across two facilities in Melbourne, Australia and Queretaro, Mexico. Securency International owns the Mexican operations in a joint venture with Banco de Mexico.
ARLE CAPITAL PARTNERS LIMITED
12 Charles II Street
London SW1Y 4QU
http://www.arle.com
T +44 (0) 20 7979 0000
E info(at)arle.com Registered in England No. 1517104 at the address shown
VAT No. 108 2447 31
Authorised and regulated by the Financial
Services Authority