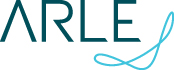 This is a chilly environment for private equity with a series of factors constraining the market.
London (PRWEB UK) 10 April 2012
Preliminary figures released today in the Q1 2012 unquote" Private Equity Barometer (published by unquote") in association with Arle Capital Partners
Overall European private equity

157 deals worth €8.1bn completed during Q1 2012
Compared to Q1 2011 this is a 50% fall in volume and 49% fall in value
Third consecutive quarterly decline with volumes down 30% and deal values down 32% since Q4 2011
Buyout market tumbles with particular squeeze at top end
Buyouts
72 private equity-backed buyout transactions in Q1 2012, 42% less than Q1 2011 and 9% less than Q1 2010
Top end has seen the most severe decline, with just a single €1bn+ deal, bringing activity back down to early 2010 levels
Volume and value totals have now declined for three successive quarters, standing 45% and 75% down on the Q2 2011 peak of 132 deals worth €27.4bn
Q1 2012 declines were concentrated in the secondary buyout and corporate disposal categories, with the former falling 32% to 23 deals while the latter slumped 56% from 18 to just eight
On a regional basis, the UK remained the most active buyout market, staying around the 30 deals mark for the third successive quarter (34 transactions in Q1 2012)
Biggest value gain was recorded in the Nordic region, where the Q1 2012 total was four times higher than Q4 2011 at €2.4bn, primarily due to the completion of the only €1bn+ buyout of the quarter
Commenting on the figures, John Arney, Managing Partner of Arle Capital Partners said:
"This is a chilly environment for private equity with a series of factors constraining the market. Many non-European investors remain allergic to the Eurozone and for good reasons. The European leveraged loans market is barely open and the macro-economic backdrop is one of prolonged uncertainty. Taken together, these factors have conspired to cause private equity volumes and values to fall.
"Arle remains of the view that the near-term outlook is for more of the same and we expect a pretty ponderous second quarter. It's only from the second half of 2012 onwards that we believe the outlook will become slightly more optimistic. Even then we're not expecting a big bounce back, but rather a long, gradual recovery in Europe. "
For further information please contact:
Arle Capital Partners
John Arney/Julie Foster: +44 (0) 20 7895 2754
Julie.foster(at)arle(dot)com
Vetch Mahne
Christian Mahne: +44 (0) 20 3488 3100 / +44 (0) 7983 555 888
arle(at)vetchmahne(dot)com
Notes to editors:
Arle Capital Partners
Arle Capital Partners is a London-based private equity firm comprising investment professionals and global industrialists spanning 10 nationalities. Arle focuses on businesses in the energy, industrial and services sectors typically based within the North Sea Rim but with operations that extend beyond these markets. For these purposes the North Sea Rim comprises the UK, The Nordics, Benelux and German-speaking Europe.
Arle's portfolio currently comprises 12 European-headquartered businesses with an aggregate enterprise value of €2.3 billion. Arle's approach is based on active ownership in close partnership with management to drive long term uplifts in growth and value which in turn will generate strong returns for Arle's investors.
For more information, please see http://www.arle.com
ARLE CAPITAL PARTNERS LIMITED
12 Charles II Street
London SW1Y 4QU
http://www.arle.com
T +44 (0) 20 7979 0000
E info(at)arle(dot)com
Registered in England No. 1517104 at the address shown VAT No. 108 2447 31
Authorised and regulated by the Financial
Services Authority