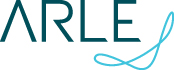 Activity will continue to be stifled by scarcity of debt, macroeconomic uncertainty and the distraction of managing stressed portfolios
London (PRWEB UK) 9 July 2012
H1 2012 private equity deal flow less than two thirds H1 2010 and H1 2011
> European private equity dealflow drops 37% in H1; values down 44%
> Mid-market activity remained stable through H1; Q2 values up 34%
> Large-cap sector saw deal values soar, up 54% to €4.5bn for Q2
> DACH region bucks trend with a six fold increase in deal values while UK buyout activity holds up; but just 11 deals across Southern Europe
Preliminary figures released today in the Q2 2012 unquote" Private Equity Barometer (published by unquote") in association with Arle Capital Partners
European Private Equity
> 421 deals completed for H1, less than two thirds of the 651 and 666 completed in H1 2010 and H1 2011
> H1 deal values down 44% to €25bn from €45.8bn in H1 2011
European Buyouts
> Dealflow was 35% down with just 172 deals completed in H1 compared to 266 deals in H1 2011
> Values were down by 50% in H1 2012 to €21bn from €42.2bn in H1 2011
> Most marked slowdown this quarter was the small-cap segment (deals less than €100m) which dropped 36% for both value and volume with only 51 deals, worth €1.3bn
> Mid-market dealflow remained steady with 18 deals for both Q1 and Q2 but values rose sharply by 34% to €4.5bn in Q2
> Large-cap sector saw deal values soar, up 54% to €4.5bn for Q2
> DACH region saw six-fold rise in values from €525m in Q1 to €3.2bn in Q2
> UK remains the most active region with 30 deals completed but this was still 32% down on Q1
Growth Capital
> Early-stage dealflow recorded its lowest levels since Q4 2005 and plummeting values to Q2 1998 levels
Commenting on the buyout figures, John Arney, Managing Partner of Arle Capital Partners said:
"2012 is looking like a year of one half rather than the two halves we saw in 2011. We expect more of the same in the second half: low levels of activity and high levels of volatility and nervousness. However, there are corporates sitting on large cash piles and as confidence levels improve, there should be an increase in trade activity as many GPs remain focused on putting their funds to work.
Having said that, subdued trading has taken its toll on some private equity portfolios and is proving to be a considerable distraction for managers. Therefore on balance we believe activity will continue to be stifled by scarcity of debt, macroeconomic uncertainty and the distraction of managing stressed portfolios."
– ends –
To view the full video of John Arney discussing the Barometer, please visit the website http://www.arle.com/media/videos
A short clip from the interview is appended to this release and is free for news use to accompany this story.
For further information please contact:
Arle Capital Partners
John Arney/Julie Foster: +44 (0) 20 7895 0000
Julie.foster(at)arle.com
Vetch Mahne
Christian Mahne / Lindsay Vetch: +44 (0) 20 3488 3100
arle(at)vetchmahne.com
Notes to editors
Arle Capital Partners
Arle Capital Partners Limited is a London-based private equity partnership with a distinct investment strategy focusing on Energy & Natural Resources, Services and Industrials but more specifically in the area where those sectors overlap. In the future, Arle will invest in companies located in the North Sea Rim whose activities operate in this intersection and whose characteristics demonstrate clear potential for expansion into the fast growing BRIC countries.
Arle brings together an accomplished team of 38, including investment professionals and proven international business leaders from 15 different nationalities, managing a diverse portfolio of over €2 billion for a global investor base. Since taking on the portfolio, Arle has returned €730 million to investors, realising three investments: Ontex, Equity Trust and Capital Safety Group.
Arle's approach is based on active ownership in close partnership with management in order to drive long term uplifts in growth and value which will generate strong returns for Arle's investors. For more information, please see http://www.arle.com
ARLE CAPITAL PARTNERS LIMITED
12 Charles II Street
London SW1Y 4QU
http://www.arle.com
T +44 (0) 20 7979 0000
E info(at)arle.com
Registered in England No. 1517104 at the address shown VAT No. 108 2447 31
Authorised and regulated by the Financial Services Authority