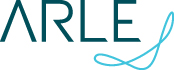 While the figures this quarter paint a picture of sluggish deal flow and falling activity levels, there are some interesting positive trends emerging
London (PRWEB UK) 23 October 2012
Q3 European deal flow plummets 35%, values fall 14%

Deal volumes plummet 35% to 182 deals
Buyout sector deals fall 15% to 76 deals
Secondary buyouts see resurgence, up 28% to 34 deals
Preliminary figures released today in the Q3 2012 unquote" Private Equity Barometer (published by unquote") in association with Arle Capital Partners
Overall European Private Equity

Volume down 35% to 182; values declined less severely, down 14% to €11.7bn in Q3
Running totals year to date hint at a major drop in 2012 activity, with only 730 deals so far worth €41.2bn. This is likely to represent a 50% drop in both volumes and values compared to 2010 and 2011
Buyouts

Overall deal volume is down 15% with 76 deals completed in the quarter compared to 89 in Q2
Deal value only fell slightly, down 4% from €11.2bn to €10.8bn
Strong activity in the mid market (€100m to €1bn) prevented total deal values from a dramatic fall. Total buyouts increased 20% by value to just under €8bn, with volumes up to 27 from 22, the highest level for over a year
This was countered by a sharp decline in the sub €100m small cap segment – volume down 30% from 64 deals to 45, and value down 19% from €1.8bn to €1.5bn
Top region in value terms, which saw increase from €3.3bn to €4.1bn, was claimed by the German-speaking DACH region. Deal volumes also increased from 11 to 17 buyouts in this region
Close to half of all deals completed during the three months to September 2012 were secondary buyouts, which increased in number from 28 transactions to 34.
Commenting on the figures, John Arney, Managing Partner of Arle Capital Partners said:
"The seemingly intractable mess that Europe's politicians find themselves in has done nothing to inspire confidence in the Private Equity market over the last quarter and these buyout statistics bear this out.
"While the figures this quarter paint a picture of sluggish deal flow and falling activity levels, there are some interesting positive trends emerging. Average deal size increased to the highest level in a year with the buyout space recording its third consecutive quarterly rise, showing that there is a real hunger to get deals done if macro-circumstances can be overcome.
"The secondary market saw a marked increase in deals making them the most popular type of transaction, ahead of traditionally dominant family and private vendors. At a time when the market is cautious, sellers are finally ready to do deals after months of watching and waiting and they are seeking out receptive buyers in the PE community.
"Looking at the remainder of the year, we see no signs of any significant increase in deal flow. With uncertainty remaining across the European markets, we face a glacial end to 2012 unless convincing political intervention thaws the market."
For further information please contact:
Arle Capital Partners
John Arney/Julie Foster: +44 (0) 20 7895 2754
Julie(dot)foster(at)arle(dot)com
Vetch Mahne
Christian Mahne: +44 (0) 20 3488 3100 / +44 (0) 7983 555 888
arle(at)vetchmahne(dot)com
Notes to editors
Arle Capital Partners Limited is a London-based private equity partnership with a distinct investment strategy to acquire businesses that provide industrial products and services to the Energy & Natural Resources sector. In the future, Arle will invest in companies located in the North Sea Rim whose characteristics fit with this focus and demonstrate clear potential for expansion into the growing BRIC countries.
Arle brings together an accomplished team of 41 people, including investment professionals and proven international business leaders from 17 different nationalities, managing a diverse portfolio of over €2 billion for a global investor base. Since taking on the portfolio in 2009, Arle has returned €730 million to investors, realising three investments: Ontex, Equity Trust and Capital Safety Group.
Arle's approach is based on active ownership in close partnership with management in order to drive long term uplifts in growth and value which will generate strong returns for Arle's investors. For more information, please see http://www.arle.com.
ARLE CAPITAL PARTNERS LIMITED
12 Charles II Street
London SW1Y 4QU
http://www.arle.com
T +44 (0) 20 7979 0000
E info(at)arle(dot)com
Registered in England No. 1517104 at the address shown VAT No. 108 2447 31
Authorised and regulated by the Financial
Services Authority