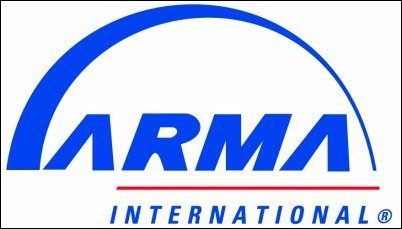 Lenexa, KS (Vocus) December 6, 2006
The new federal rules regarding the legal discovery of electronic documents caught many organizations unprepared when they became effective December 1. The new rules aimed the judicial spotlight squarely on the management of e-mail, a task many organizations are just now beginning to understand can be extremely costly if not done properly.
Information management has always been an imperative for good business. Companies have lagged behind, however, in viewing email as a source of critical records and information - a condition the courts have placed on their agendas. High profile judgments against well-known companies have punctuated the notion that companies have an obligation to preserve email and other records that may be necessary for litigation. When information is managed poorly it can cost companies millions - even billions - in fines and sanctions.
To better understand the new rules and their impact, turn to the experts - in this case, Judge Shira Scheindlin, a recent keynote speaker for ARMA International.
U.S. District Court Judge Shira A. Scheindlin was a key contributor to the new rules and was the presiding judge in the often-cited case of Zubulake v. UBS Warburg. During the Zubulake case, she issued five groundbreaking opinions that helped put the business world on notice that the ostrich defense won't stand. Scheindlin sanctioned UBS for not being able to complete their E-Discovery of potentially informative documents and not complying with their litigation hold on the destruction of documents. This case has been seen as the definitive case in the United States in a wide range of electronic discovery issues.
Scheindlin explained the impact of the new Federal Rules of Civil Procedure for managing records and information during the keynote address of the 51st Annual ARMA International Conference and Expo in October. This session concluded with a facilitated question-and-answer period with ARMA International President, Susan McKinney, CRM.
Hear Judge Shira Scheindlin explain the impact of the new federal rules free of charge at http://www.arma.org/podcast.
Direct links:
View Judge Scheindlin's keynote address on video. (http://www.arma.org/podcast/rss/Scheindlinkeynote.cfm)
Download a copy of Judge Scheindlin's slides and speech.
(Slides: http://www.arma.org/podcast/slides.pdf)
(Speech: http://www.arma.org/podcast/Speech.pdf)
Listen to the PodCast of the Q&A session with Judge Scheindlin.
(Q&A Podcast: http://www.arma.org/podcast/rss/Judge%20Shira%20Scheindlin%20on%20Records%20an.mp3)
The reach and importance of information management grows every day. New stakeholders in the compliance picture are seeking the resources provided by ARMA International as they work to manage information and records as a strategic corporate asset. At a time when misplaced or destroyed documents often lead to scandal, large fines, and even the dissolution of the corporate entity, records and information management professionals are increasingly well positioned to provide solutions to these challenges.
About ARMA International
ARMA International (http://www.arma.org) is a not-for-profit professional association and the authority on managing records and information. Formed in 1955, ARMA International is the oldest and largest association for the records and information management profession with a current international membership of more than 10,000. It provides education, publications, and information on the efficient maintenance, retrieval, and preservation of vital information created in public and private organizations in all sectors of the economy. It also publishes the award-winning Information Management Journal.
Contact:
Jeff Randolph
ARMA International
913.217.6016
jrandolph @ arma.org
# # #