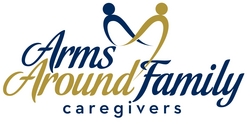 Caregiving support is at the heart of my Administration's commitment to assisting our Nation's families
Gilbert, AZ (Vocus) November 5, 2010 –
Goodwill efforts are taking new aim – toward fortifying the family members who care for loved ones. Of the organizations that help family caregivers, Synergy HomeCare offers the newest helping hand toward this group of selfless volunteers: Arms Around Family Caregivers.
Thousands of people in the United States are affected by breast cancer. Others suffer from Alzheimer's disease. By raising awareness and funds for medical advancements many charities have put up a good fight against these debilitating and lethal conditions. However, instead of choosing one cause to support, or focusing on curing one disease, charity efforts are trending toward a more centralized support group.
Daily interaction and care coordination with family caregivers is part of the job for the caregivers at Synergy HomeCare. Though the company is relatively young, it has opened a mature campaign that embraces this group of selfless volunteers.
"The impact made by family caregivers through their daily and prolonged assistance has gone relatively unnoticed for many years. Though they unknowingly provide a good example to their family and their community, the strain of balancing the care of their loved ones often decreases their health and general well being. Family caregivers need to be supported just as much as their sick or aging relatives", says Kitty Vradenburg, Franchise Support Manager for Synergy HomeCare.
This month is a special time for these organizations to celebrate family caregivers across the nation. The official declaration of November as National Family Caregiver month comes directly from The White House.
"Caregiving support is at the heart of my Administration's commitment to assisting our Nation's families", says President Obama. "Every day, family caregivers assist loved ones with tasks ranging from personal care and homemaking, to transportation and financial assistance. As the foundation of America's long-term care system, these individuals give millions of Americans the peace of mind and security that only family can provide."
Since many family caregivers take on the care of their needy family members without prior training, their primary need is education. Arms Around Family Caregivers offers educational support through regular blog postings, and by opening 8 hours of free educational courses through its Life Time Learning program.
"This program is designed for and tailored to the needs of family caregivers. At the end of 8 hours, any family caregiver will know how to better care for their loved ones as well as themselves", says Kitty Vradenburg. "When family caregivers know the basics of caring for others, communicating with doctors, and using assistive devices, their lives become much easier."
Emotional support is also very important for family caregivers, who often feel isolated in their role as designated care provider for their loved ones. Though many family caregivers have siblings or spouses who can share the care load, one family member usually takes most of the responsibility upon themselves.
Because family caregivers are greatly appreciated by their kin, Arms Around Family Caregivers accepts the stories of family caregivers across the nation. With the help of the blogging community in the form of comments on votes on these stories, the recipient of 40 hours of respite care, courtesy of Synergy HomeCare, will be selected.
Created expressly for the purpose of providing the emotional and educational support the family caregivers desperately need, Arms Around Family Caregivers is a boon to the many family members seeking daily support. With the increasing outpour of support for family caregivers, the bigger the blanket of care for the sick and aging.
To learn more about Arms Around Family Caregiver, visit http://blog.synergyhomecare.com.
Contact: Kate Lathrop
(480) 659-7771
klathrop(at)synergyhomecare(dot)com
About Synergy HomeCare
Synergy HomeCare is a national franchise of non-medical home care dedicated to providing exceptional and affordable service to anyone of any age. Synergy HomeCare caregivers are available 365 days a year, 24 hours a day, to those in need – including seniors, expectant moms, those suffering from sports injuries and debilitating illnesses, and more. Founded in 2002 in Gilbert, Ariz., Synergy HomeCare now has 105 franchises in more than 35 states. For additional information, please visit http://www.synergyhomecare.com.
# # #