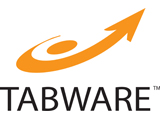 We evaluated several maintenance management solutions, and TabWare CMMS was clearly the best-in-class solution we needed
Greenville, SC (PRWEB) April 02, 2013
AssetPoint, a leading provider of (EAM) Enterprise Asset Management and (CMMS) Computerized Maintenance Management Software solutions, announced today that S.A. Armstrong Limited has selected TabWare CMMS to manage asset maintenance across their manufacturing facilities.
AssetPoint (http://www.AssetPoint.com) has been a leader in CMMS/EAM solutions for over 30 years, and its TabWare CMMS/EAM solution is designed by maintenance professionals for maintenance professionals. TabWare is easy to learn, easy to use, and easy to own, so companies are able to get up and running in days, not months leading to rapid user adoption, maximized wrench-time and minimized keyboard-time. AssetPoint offers flexible deployment options including a Cloud solution (SaaS) or an on-site solution for companies who want the flexibility of having TabWare on their own servers. TabWare is the leading CMMS solution for companies who want robust functionality to maximize asset performance, resulting in reduced operating costs and higher profit margins.
With more than 1,000 employees worldwide, operating seven manufacturing facilities on three continents, Armstrong is known around the world as a leader and innovator in design, engineering and manufacturing within the fluid-flow equipment industry. Armstrong products are internationally recognized for design quality, long service life, and operating economy. Armstrong remains a privately-owned company with products installed in some of the world's premier facilities. In addition to product solutions, Armstrong has led the industry in creating high-value services to augment their product design and manufacturing capabilities.
Armstrong is 100% Canadian-owned, and now operates under the guidance of the third generation of family ownership. Through a combination of bold leadership and strong management, the organization has grown from a handful of employees in Toronto to a global organization with offices in Toronto, Montréal, Quebec City, Buffalo, Manchester, Birmingham, Lyons, Bangalore, Beijing and Shanghai. Armstrong has repeatedly been named one of Canada's 50 Best Managed Companies, a national program that recognizes Canadian companies that have implemented world-class business practices and created value in innovative ways. Armstrong has been a recipient of this prestigious award four times in the past seven years (2005, 2006, 2010 and 2011).
"We evaluated several maintenance management solutions, and TabWare CMMS was clearly the best-in-class solution we needed," said Brett Hansen, Plant Manager at Armstrong. "TabWare's advanced technology, robust functionality, and demonstrated easy-to-use interface for our maintenance staff matches Armstrong's uniquely innovative environment. We chose the TabWare SaaS hosted environment since it allows us to get up and running with very little involvement from our IT staff, and we'll be able grow with it as needed," said Hansen.
AssetPoint Executive Vice President of Sales and Marketing, Paul Crist said, "We are happy to welcome Armstrong as an AssetPoint customer. The combination of robust functionality, easy-to-use features, and flexible hosting options is perfect for manufacturers such as Armstrong. TabWare will help their maintenance operations monitor equipment and to become more efficient while maximizing asset performance and uptime. We look forward to working closely with Armstrong for years to come."
About AssetPoint:
AssetPoint, makers of TabWare, is the leading provider of EAM solutions for companies whose success depends on the performance of their assets. For over 30 years, AssetPoint has led the market in helping customers control their maintenance costs, optimize spare parts inventory, streamline procurement and improve management, command and control.
Designed by maintenance professionals for maintenance professionals, TabWare is easy to learn, easy to use and proven over time to be the most effective product in the market. That's why tens of thousands of users trust their critical assets to TabWare each and every day. To view online demos and case studies, visit http://www.AssetPoint.com.