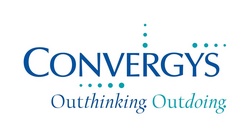 Hiring military spouses makes good business sense and fits very well into Convergys' commitment to global talent management, and that's why we didn't hesitate to join Army Spouse Employment Partnership
CINCINNATI & WASHINGTON (PRWEB) December 10, 2008
Convergys signed a statement of support to join an elite group of companies nationwide in a partnership designed to enhance employment opportunities for spouses of military members while fulfilling America's demand for skilled workers. As a result, Convergys Human Resources will be working with the Army Spouse Employment Partnership to reach out to the spouses of military members with employment opportunities at any of Convergys' 81 contact centers or participation in the Convergys Home Agent Program. Convergys has ambitious plans to increase the size of its home agent work force.
The Convergys employment web address is convergys.com. In addition, Convergys is listed on the myarmylifetoo web site, which is a direct connection to the Army Integrated Family Support Network.
"Hiring military spouses makes good business sense and fits very well into Convergys' commitment to global talent management, and that's why we didn't hesitate to join Army Spouse Employment Partnership," said Clark Handy, Convergys Senior Vice President, Human Resources. "Military spouses represent a talented and diverse workforce of people who are often concentrated on or near US military bases around the world and whose exceptional work ethic and low attrition rate speak volumes about the high quality of work they can provide."
"This partnership marks a significant milestone for Army spouses and for the Department of the Army," said Deputy Assistant Secretary of Manpower and Reserve Affairs, Policy Oversight, Dr. Lynn Heirakuji, ASEP chairperson. "You do this voluntarily because it makes good business sense. You do this because it's the right thing to do."
The Army Spouse Employment Partnership was created in May, 2002, when then Army Chief of Staff Gen. Eric K. Shinseki directed the U.S. Army Community and Family Support Center to establish and enhance collaborative partnerships with public and private sector companies to create career and training opportunities for military spouses. ASEP has since provided more than 41,000 jobs for military spouses.
About Convergys
Convergys Corporation (NYSE: CVG) is a global leader in relationship management. We provide solutions that drive more value from the relationships our clients have with their customers and employees. Convergys turns these everyday interactions into a source of profit and strategic advantage for our clients.
For more than 30 years, our unique combination of domain expertise, operational excellence, and innovative technologies has delivered process improvement and actionable business insight to clients that now span more than 70 countries and 35 languages.
Convergys is a member of the S&P 500 and has been voted a Fortune Most Admired Company for eight consecutive years. We have approximately 75,000 employees in 81 customer contact centers and other facilities in the United States, Canada, Latin America, Europe, the Middle East, and Asia, and our global headquarters in Cincinnati, Ohio. For more information, visit http://www.convergys.com
(Convergys and the Convergys logo are registered trademarks of Convergys Corporation.)
To receive Convergys news releases by email, click on http://www.convergys.com/news_email.html