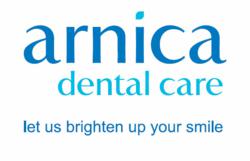 Arnica Dental Care of Cheltenham can now design, manufacture and fit a ceramic tooth repair or false tooth in under an hour
Cheltenham, UK (PRWEB UK) 23 April 2012
CEREC's unique system enables Arnica Dentists to take an optical impression with a short-wave
Blu-ray camera rather than having to take impressions (mould using silicone or alginate) which are messy, uncomfortable and time-consuming.
Arnica Dental Care is then able to design a restoration, namely a crown, partial crown, inlay repair, overlay repair or crown for dental implants that can be fitted to a damaged tooth or dental implants exactly.
An on-site milling machine, called Cedric by the staff, then fabricates the new tooth from a ceramic block using CAD/CAM technology. The process usually takes around ten minutes rather than hours or even days - thus saving the patient inconvenience, stress and cost.
From the 3D software to the fabrication and fitting, the speed and precision of the procedure is impressive and becomes a talking point for patients who are fascinated by the CEREC process. Patients enjoy watching their dentist using the CAD system to design their prosthetic repair then observing Cedric milling it out of a block of exceptional high-quality ceramic.
Arnica is one of the leading cosmetic dentists and dental implant specialists in the region and as such is committed to investing in the very latest technology and training. The CEREC ceramic tooth restoration system is now a key part of Arnica's dental implant treatment offering patients ground-breaking 'Teeth In A Day' or 'Same Day Teeth' possibilities.
Because the CEREC process dramatically reduces treatment times for tooth restoration, patients suffering from Dental Phobia therefore spend less time anticipating, receiving and recovering from dental treatments.
CEREC is the latest in a series of innovations at Arnica that significantly contribute to making the patients visit as relaxed and stress free as possible, especially for those suffering from Dental Phobia or receiving more complex treatment such as all-on-4 dental implants.
About Arnica
Arnica Dental Care is a UK-based dental practice that specialises in cosmetic and restorative dentistry, including dental implants and the revolutionary all-on-4 dental implants (teeth in a day), to patients expecting the highest standard of dental care. Established in 2000, Arnica Dental Care has consistently achieved excellent results for patients requiring complex and often extensive treatment. Over 52 dentists from 32 dental practices refer patients to Arnica Dental Care for treatment requiring sedation and/or for more complex procedures. For more information on Arnica Dental Care, please call +44 (0) 1242 655 554 or visit http://www.arnicadentalcare.co.uk