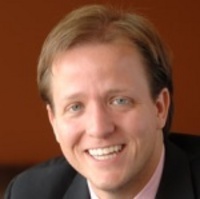 We're proud that our professionalism and hard work on behalf of our clients have been recognized by other lawyers
Houston, TX (PRWEB) March 27, 2010
Kurt Arnold, Jason Itkin, Lisa Sechelski, Cory Itkin and Michael Pierce -- all attorneys with the Houston law firm of Arnold & Itkin LLP -- have been named by Texas Super Lawyers magazine as Rising Stars in Texas for 2010.
"We're proud that our professionalism and hard work on behalf of our clients have been recognized by other lawyers," said Arnold, the firm's co-founder.
To be selected as a Rising Star, attorneys who are 40 years or younger or who have been practicing law for 10 years or less must be nominated by their peers. An attorney-led research team reviews the credentials and professional achievements of the nominees, evaluating each candidate on 12 indicators of peer recognition.
No more than 2.5 percent of the lawyers in Texas are named to the Rising Stars list.
Arnold & Itkin's attorneys serve clients in Texas and throughout the nation. The firm has handled cases in more than 30 states and its lawyers have tried more than 50 cases in the last four years.
The firm's lawyers have practiced on both the plaintiff and defense side of the bar, handling product liability, maritime law cases, personal injury, joint venture disputes, class actions, and other types of complex cases.
About Arnold & Itkin LLP
Arnold & Itkin LLP is a Houston, Texas-based litigation law firm that serves clients in Texas and throughout the nation. The firm's trial team provides representation for clients in maritime cases, catastrophic personal injury claims and pharmaceutical litigation. For more information, visit the firm's Web site at http://www.arnolditkin.com or call toll-free at (866) 222-2606.
# # #