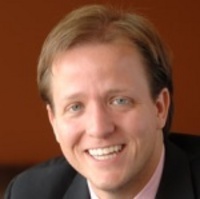 One of the guys told me that as he's running out, there's guys burning and some guys missing limbs. It's like a war zone
Houston, Texas (PRWEB) May 7, 2010
Houston maritime attorney Kurt Arnold continues to be a key source for expert commentary in the aftermath of the Transocean Ltd. oil rig explosion in the Gulf of Mexico.
On Thursday, Arnold, a founding partner of Arnold & Itkin LLP, spoke to National Public Radio about Transocean Ltd.'s efforts to have workers from the doomed oil rig sign pre-printed statements indicating they were not hurt in the fire and explosion.
Some of those survivors say they were coerced into signing and that the forms are being used against them as they file lawsuits seeking compensation for psychiatric problems and other injuries from the oil rig explosion, according to the NPR report.
Arnold, who concentrates in maritime injury cases, told Joseph Shapiro of NPR's "All Things Considered" that he has talked to survivors of the disaster who described the scene as "extremely gruesome."
"One of the guys told me that as he's running out, there's guys burning and some guys missing limbs. It's like a war zone," Arnold said in the NPR report.
Deepwater Horizon, a massive oil rig owned by Transocean Ltd., a Swiss firm, and leased to BP PLC, was drilling about 52 miles southeast of Venice, La., in 5,000 feet of water when fire erupted on the evening of April 20. Most of the 126-member crew escaped from the burning oil rig, which eventually collapsed and sank into the ocean. Eleven crew members were killed and at least 17 workers suffered injuries.
In Thursday's NPR report, Arnold said survivors who escaped the burning rig told him and other attorneys that they were kept secluded on the Gulf and after they arrived on shore. They were not allowed to phone their families to say they were all right, Arnold said. While kept in a hotel room, they were debriefed and handed letters to sign that said they had no direct knowledge of the incident and were not harmed, according to Arnold.
Workers were asked to initial two paragraphs at the bottom of a form letter if they agreed with the statements, according to the NPR report. One paragraph stated: "I was not a witness to the incident requiring the evacuation and have no first hand or personal knowledge regarding the incident." The second paragraph stated: "I was not injured as a result of the incident or evacuation."
Arnold told NPR reporter Shapiro that asking workers to sign those forms was coercive, especially since the request was made hours after a fire and explosion where 11 workers died. Such tactics are extreme but not unheard of, and courts will likely question the veracity of these letters, Arnold said in the on-air report.
"All Things Considered," which debuted May 3, 1971, is NPR's flagship broadcast, airing on more than 560 radio stations and reaching an audience of approximately 12 million listeners each weekday.
Earlier in the week, Arnold shared his insights about Transocean and oil rig fires with local television, radio and print media, including ABC's Houston affiliate and The Houston Chronicle.
About Arnold & Itkin LLP
The lawyers at Arnold & Itkin LLP, a personal injury law firm based in Houston, Texas, understand the complexities and legalities of maritime law and have a successful track record of verdicts and settlements. The firm provides legal guidance on all aspects of maritime law and the benefits off shore workers are entitled to under the Jones Act, the Death on the High Seas Act, the principle of maintenance and cure, or the Longshore and Harbor Workers' Compensation Act.
The firm handles maritime claims at port cities along the Gulf Coast in Texas, Louisiana, Mississippi and Alabama. The firm can be contacted toll free at (866) 222-2606 or through the firm's website.
# # #