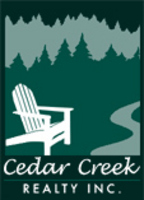 With the interest rates at historic lows, there's never been a better time to invest in Arnold homes and other properties like Arnold vacation rentals
Arnold, CA (PRWEB) September 15, 2010
Homebuyers in the market for choice Arnold, real estate properties are being encouraged to take advantage of today's favorable interest rates. "With the interest rates at historic lows, there's never been a better time to invest in Arnold homes and other properties like Arnold vacation rentals," comments Doug Shinn, founder of Cedar Creek Realty, a full service Arnold real estate agency that assists buyers and sellers with purchases, listings, property management and rentals across Calaveras County.
According to the Mortgage Bankers Association, the rates on 30-year fixed mortgages fell to 4.43 percent in August, down from 4.6 percent in July. "With a current average interest rate pegged at 4.5 percent, buyers should take this golden opportunity to invest," says Shinn.
With its beautiful surroundings, laidback lifestyle, and ideal location close to major urban centers like San Francisco, Arnold offers an unprecedented level of serenity that attracts homebuyers of all types, whether they are families, young professionals, or retirees. "We offer a diverse range of residential options located in many fine neighborhoods," adds Shinn. "And with most of our inventory holding the lowest prices in decades, I can only reiterate that now is a great time to buy real estate in Arnold," he says.
Outdoor enthusiasts will appreciate a plethora of activities available all year round in Arnold, like golf, hiking, kayaking, skiing, and more. There are also various festivals and events, including the upcoming Ebbetts Pass National Scenic Byway Celebration this September 11, 2010 of which Cedar Creek Realty is a corporate sponsor.
Doug Shinn built Cedar Creek Realty from his three decades of experience in the industry and as one of the leading producers in the Ebbetts Pass area. He is joined by his wife Carrie, also an expert in real estate business and financial management, and 3 additional skilled and knowledgeable agents: Kelly Stellar, Toby Jordan and Harry Tomlinson. Together they bring their accumulated skills to bear when helping their clients at Cedar Creek Realty with all of their property needs. "We truly enjoy sharing our knowledge and appreciation for this special part of the Sierra Nevada Mountains, so that others can also enjoy the Sierra lifestyle," says Shinn.
For more information and details on Arnold homes and real estate, contact any of the expert agents at the Cedar Creek Realty website at http://www.CedarCreekRealty.com or 866.746.5050 today.
###