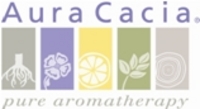 Urbana, Iowa (Vocus) March 20, 2008
Don't miss the next edition of Aura Cacia's Ask the Expert live webcast on Thursday, March 20, at 7:00 p.m. CST. Join Tim Blakley -- author, herbalist and aromatherapist -- as he shares his tips for how easy it is to create an aromatherapy spa experience in your home.
Just click on this link http://www.auracacia.com/chat/index.html and follow the easy log-in instructions. Give yourself about five minutes before the chat starts so you can familiarize yourself with the live message options. Don't fret if you can't log-in at the start, since most participants come and go as their schedule allows during the course of the hour-long chat.
Here are the details of the live webcast:
Date: March 20, 2008
Time: 7 p.m. CST
Topic: An At-Home Spa Experience
Have you enjoyed a truly satisfying visit to the spa and wondered if you could create a similar experience for yourself at home? You can. Tune in and learn how to pamper yourself in the comfort of your own home with easy-to-make spa products using essential oils. Join our Live Chat to learn how you can get 25 percent off your next online order.
For those that like to plan ahead, bookmark your calendar for next month's live webcast:
Date: April 17, 2008
Time: 7 p.m. CST
Topic: Spring Cleaning with Essential Oils
Most cleaning products are loaded with toxic chemicals that are not needed to effectively clean most areas in your home. Specific home-cleaning solutions utilizing pure essential oils and other natural ingredients will be shared -- as well as a review of ingredients often found in cleaning products that should be avoided.
Aura Cacia® Aromatherapy
Aura Cacia® provides personal-care products made with 100 percent pure essential oils. Aura Cacia fulfills consumers' desires for comfort, health and safety in personal care products by combining the benefits of aromatherapy with practical products that can be used every day by the whole family. Aura Cacia Organics® offers an extensive selection of organic aromatherapy products. Aura Cacia and Aura Cacia Organics are brands of Frontier Natural Products Co-op™. Find out more about Aura Cacia at http://www.auracacia.com.
Frontier Natural Products Co-op™
Founded in 1976 and based in Norway, Iowa, Frontier Natural Products Co-op™ offers a full line of natural and organic products under the Frontier, Simply Organic®, Aura Cacia® and Aura Cacia Organics® brands. Products include culinary herbs, spices and baking flavors; bulk herbs and spices; and natural and organic aromatherapy products. Frontier's goal is to provide consumers with the highest-quality organic and natural products while supporting and promoting social and environmental responsibility. For more information, visit Frontier's website at http://www.frontiercoop.com.
Media Contact:
Steve Krusie
319-227-7996 ext. 1359
Steve.Krusie@frontiercoop.com
# # #