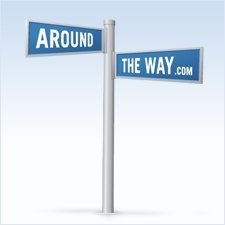 Just Think Of A City and In Just One Click You're There
Brentwood, NY (Vocus) July 8, 2010
Around The Way (ATW) announces the launch of a unique online local community. The free site provides users of various demographics an opportunity to explore neighborhoods worldwide. ATW anticipates the local online community will allow users the ability to target community specific information from the comfort of their own home.
ATW's new online community provides a direct means of neighborhood specific communication. The site features a Live Feed of real time user provided information. In addition the Ask A Question feature enables users to communicate directly with people living in a specific city via the Video or Text Chat features. Users will receive the benefit of accessing the most recent information regarding community specific events, issues, news, reviews, etc. Additionally every comment, blog, video, audio, and inquiry is stored and immediately searchable in the ATW database.
The Most Active Cities feature allows ATW to continuously track the cities which have the most active users. Users are able to gain access to a 'one click' way to learn about specific cities. ATW visitors can also access targeted information regarding music, videos, photos and social trends.
ATW has also incorporated an innovative way for users to stay abreast of current fashion trends. The virtual dressing room feature highlights outfits from major designers from a local trend perspective. Users are able to go from city to city and get a feel of how people from that community dress up. ATW's virtual dressing room allows users to pick from clothing designers and create outfits on a mannequin. This feature mimics a real live dressing room experience and enables users to see how outfits would look together right online.
"Just Think Of A City and In Just One Click You're There" http://www.aroundtheway.com.
For more information about Around The Way call Ramon Rivera at (631) 482-8811
###