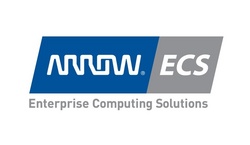 In addition to enabling Wyse to benefit from our significant channel reach, we will connect Wyse resellers with complementary enterprise-class products to create value and demand for global infrastructure solutions
ENGLEWOOD, Colo. (PRWEB) December 17, 2008
"In addition to enabling Wyse to benefit from our significant channel reach, we will connect Wyse resellers with complementary enterprise-class products to create value and demand for global infrastructure solutions," said Eric Nowak, vice president, Western Europe, Arrow ECS. "Wyse resellers will also receive personalized support for their business needs, including engineering, marketing, financing and sales assistance."
In addition to the Western European countries, Arrow ECS offers Wyse solutions in Austria, Bosnia, Bulgaria, Canada, Croatia, Czech Republic, Denmark, Finland, France, Germany, Hungary, Macedonia, Montenegro, Poland, Romania, Serbia, Slovakia, Slovenia, Sweden, United Kingdom and the United States.
ABOUT ARROW ENTERPRISE COMPUTING SOLUTIONS
Arrow ECS, a business segment of Arrow Electronics Inc. [NYSE: ARW], provides enterprise and midrange computing products, services and solutions to value-added resellers, system integrators, and independent software vendors. Based in Englewood, Colo., Arrow ECS connects its customers to the world's foremost technology suppliers, including HP, IBM, Sun Microsystems, EMC, NetApp, Hitachi Data Systems, and other leading storage networking, software, and security suppliers. Arrow ECS reported $4.8 billion in global enterprise computing solution sales in 2007. Visit http://www.arrowecs.com for more information.