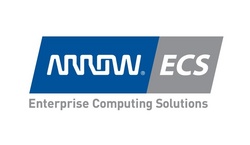 This program makes it even easier for resellers to realize additional growth and margin opportunities.
ENGLEWOOD, Colo. (PRWEB) September 30, 2008
Arrow ECS' Operation Market Share program assists resellers with targeting companies that haven't purchased from Sun before or haven't made any significant Sun purchases in the last year in order to gain additional sales incentives through Sun's New Business Incentive and New Business Rebate programs for resellers and their customers based in the United States. Beginning Oct. 1, Sun will pay resellers an up-front discount on products sold to new customers under its New Business Incentive program. The New Business Rebate program provides rebates on Sun purchases to new customers.
"The Operation Market Share program helps Sun gain traction in the marketplace and generates additional sales margins for resellers," said Bill Page, vice president of Arrow ECS' MOCA Group that supports North American Sun resellers. "Further demonstrating our commitment to Sun and our resellers, Arrow ECS is offering this program at no cost to resellers."
"Arrow ECS' Operation Market Share program is exactly the type of support that Sun is looking for from our distributors," said Wendy Wheeler, vice president, North America field marketing, at Sun. "This program makes it even easier for resellers to realize additional growth and margin opportunities."
Arrow ECS analyzes resellers' historical sales data and identifies dormant accounts to target for potential new sales opportunities. In addition, Arrow ECS analyzes spending projections in information technology, vertical industry needs and other national and regional data, and provides recommendations of those companies to target for new Sun business.
Also, Arrow ECS provides customized marketing support, such as telemarketing and demand-generation services, to help resellers produce sales leads that would qualify them for Sun's new business programs. With resellers' consent, Arrow ECS will contact companies on their behalf to help them pursue new sales opportunities without overextending the resellers' internal teams.
ABOUT ARROW ENTERPRISE COMPUTING SOLUTIONS
Arrow ECS, a business segment of Arrow Electronics Inc. (NYSE: ARW), provides enterprise and midrange computing products, services and solutions to value-added resellers, system integrators, and independent software vendors. Based in Englewood, Colo., Arrow ECS connects its customers to the world's foremost technology suppliers, including HP, IBM, Sun Microsystems, EMC, NetApp, Hitachi Data Systems, and other leading storage networking, software, and security suppliers. Arrow ECS reported $4.8 billion in global enterprise computing solution sales in 2007. Visit http://www.arrowecs.com for more information.