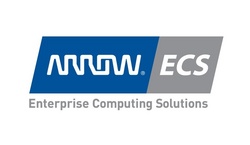 Arrow ECS is joining forces with Mitel and Sun to give resellers the tools and support they need to help generate sales opportunities for this new and innovative solution
ENGLEWOOD, Colo. & PHOENIX (PRWEB) October 6, 2008
"Arrow ECS is joining forces with Mitel and Sun to give resellers the tools and support they need to help generate sales opportunities for this new and innovative solution," said Bill Page, vice president of Arrow ECS' MOCA Group that supports North American Sun resellers. "This offering enhances Sun's desktop consolidation and virtualization strategy, which is a key component of many of our Sun resellers' sales strategies."
Arrow ECS and Mitel together provide presales support, including educational materials, to position the solution with customers for sales opportunities. They are working together to connect Sun resellers with Mitel resellers to jointly sell the solution. Also, Arrow ECS and Mitel will provide demand-generation services to help resellers effectively market the solution.
"We are delighted that Arrow ECS is collaborating with us to bring our Sun 'Powered by Mitel' solutions to more customers," said Stephen Beamish, vice president, business development and strategic alliances, Mitel. "Clearly, Arrow ECS understands what resellers need to effectively sell innovative solutions to their customers."
The Mitel Unified IP Client for Sun Ray integrates Mitel's call processing applications with Sun Ray™ ultrathin-client hardware to create a centralized, energy-efficient and secure authentication solution that seamlessly delivers a unified computing and voice desktop. According to Sun and Mitel, it is the world's first unified voice and data ultrathin-client desktop solution.
ABOUT MITEL
Mitel delivers flexibility and simplicity in smart unified communications solutions and applications for organizations of all sizes. Mitel is reinventing how successful organizations gain competitive advantage by easily collaborating and communicating over distance and time with customers, colleagues and partners. Mitel's (http://www.mitel.com) U.S. headquarters are in Phoenix. Global headquarters are in Ottawa, Canada, with offices, partners, and resellers in more than 90 countries worldwide.
ABOUT ARROW ENTERPRISE COMPUTING SOLUTIONS
Arrow ECS, a business segment of Arrow Electronics Inc. [NYSE: ARW], provides enterprise and midrange computing products, services and solutions to value-added resellers, system integrators, and independent software vendors. Based in Englewood, Colo., Arrow ECS connects its customers to the world's foremost technology suppliers, including HP, IBM, Sun Microsystems, EMC, NetApp, Hitachi Data Systems, and other leading storage networking, software, and security suppliers. Arrow ECS reported $4.8 billion in global enterprise computing solution sales in 2007. Visit http://www.arrowecs.com for more information.