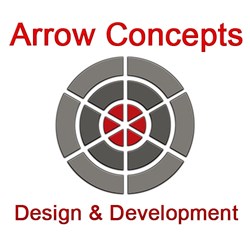 Targeted Business Solutions for a Strong Future!
Fairplay, MO (PRWEB) December 30, 2012
The human body reacts to what the mind tells it to. Far to often we hear "diet" companies promote their product or program as the answer to the health issues Americans face on a daily basis, mainly obesity. The main problem is most of what they say isn't applicable to an average working man or woman who can't afford "fads" that might not work.
New Hope Tea is a dietary supplement to a healthy "decision", not a magic potion that works on everybody. While the organic nature of the New Hope Tea blends amplify the effectiveness of a healthy diet it can only work if those who need it, hear about it. To help clarify the message to masses and effect a positive change in the American consciousness New Hope Tea has enlisted the help of Arrow Concepts Design & Development in Athens, Alabama.
Arrow Concepts is a small business development firm that specializes marketing, web development and business consulting. Arrow Concepts is tasked with helping to package and promote the message so many Americans are desperate to hear, you can lose weight safely and cheaply. You do not have to spend a bunch of money on the latest product but instead just adopt a few simple steps and drink a little tea.
Watch for new (and simple) ways to incorporate New Hope Tea into your daily routine. For more information on New Hope Tea or Arrow Concepts Design & Development please visit their respective website.