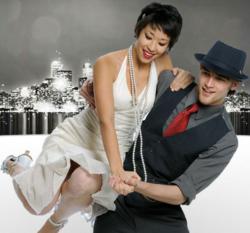 We are thrilled to have jam-packed month with lots of great events
Toronto, Ontario (PRWEB) May 16, 2013
Arthur Murray Dance Studio, a world leader in ballroom dance has announced its list of scheduled events for the month of May in its Etobicoke location.
The "Somewhere Over the Rainbow" Metal Ball will kick-off Saturday, May 11th at 21 Old Mill Road where graduating students will be coming dressed in black tie and cocktail summer dresses, or as their favourite character. The post-show will feature instructors doing various routines and performances. Event starts at 4:00 p.m. and dinner at 6:30 p.m.
Friday, May 17th 2013 will be the Arthur Murray Brazilian Carnival which will feature a hula hoop competition and a chance to learn carnival line dancing.
On Friday, May 24th Arthur Murray Dance Studio will feature the "Dancing in the Diner" event which will include one hour of 50s dance lessons and a professional dance show followed by 50s dancing in the diner with refreshments, snacks and one alcoholic beverage.
Arthur Murray, owner of Arthur Murray Dance Studio, comments: "We are thrilled to have jam-packed month with lots of great events. Everything from the metal ball to "Dancing in the Diner" will be sure to get our students excited like we are. It's going to be a great month for our studio!"
About Arthur Murray
Arthur Murray, Inc. is a professional ballroom dance studio offering various types of dances to help teach dance not as isolated steps or foot movements, but as an integral part of social life and as a form of expression and celebration. Our teaching methods are tested and true after a century in the industry.