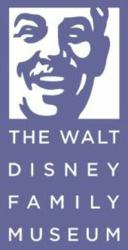 San Francisco, CA (PRWEB) June 08, 2013
From August 15, 2013 to January 12, 2014, The Walt Disney Family Museum will present the exhibition "Water to Paper, Paint to Sky: The Art of Tyrus Wong." Organized by Michal Labrie, the Museum's director of collections, this art exhibition will focus on the life and work of Chinese-American artist Tyrus Wong—a celebrated painter, muralist, kite maker, lithographer, Hollywood sketch artist, calligrapher, ceramicist, and Disney Legend. At age 102, Wong is still a practicing artist today.
This retrospective features more than 150 works including paintings, sculptures, works on paper, painted scarves, kites, and more. Although he never met Walt Disney, it was the ethereal beauty of Wong's Eastern-influenced paintings that caught Walt's eye and became the inspiration for the animated feature "Bambi," which changed the way animation art was presented, and continues to be an inspiration to contemporary artists.
Born in Canton (now Guangzhou) China in 1910, Wong and his father immigrated to America in 1919. Wong's interest in painting and drawing emerged at an early age. Overcoming adversity, poverty, and racial discrimination, he attended the Otis Art Institute on a full scholarship and became one of the bohemian artists whose creativity and drive helped shape the cultural, artistic life of Los Angeles during the 1930s and 40s.
In 1938, Wong took a job at the Walt Disney Studios as an inbetweener, someone who goes through the tedious process of making "in-between" drawings that filled out the movement of the characters between the animators' key drawings. When he heard that Disney's next feature-length film was going to be "Bambi," he saw an opportunity to present his work.
He made sample sketches creating the lush mountain and forest settings, inspired by Sung dynasty landscape paintings. He had a different approach that had never been seen before in an animated film. He explained, "I tried to keep it very, very simple and create the atmosphere, the feeling of the forest." Tom Codrick, the film's art director, was impressed with his sensitive style, which was vastly different from the more ornate style of Disney's "Snow White and the Seven Dwarfs," which preceded it. Tyrus' Chinese-inspired sketches and paintings set the look and tone for "Bambi," and were some of the most strikingly beautiful art ever produced at the Walt Disney Studios.
In 2001, Wong was named a Disney Legend, and his work continues to inspire and influence the leading animators of today.
The exhibition at the museum also includes paintings, hand-painted ceramics and silk scarves, original greeting cards, works on paper, and his latest work including handmade and hand-painted kites, which range in size from six inches to 100 feet. For more information about this special exhibition and others, visit http://www.waltdisney.org/.
About The Walt Disney Family Museum
The Walt Disney Family Museum presents the fascinating story and achievements of Walt Disney, the man who raised animation to an art form, transformed the film industry, tirelessly pursued innovation, and created a global and distinctively American legacy. Opened in October 2009, the 40,000 square foot animation museum features the newest technology and historic materials and artifacts to bring Disney's achievements to life, with interactive museum galleries that include early drawings and animation, movies, music, listening stations, a spectacular model of Disneyland and much more. The Walt Disney Museum is open Wednesdays through Monday from 10 a.m. to 6 p.m.