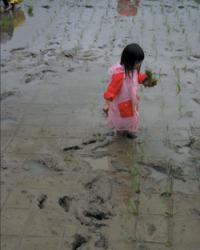 The philosophy and aspirations of Elsewhere Gallery are not only to inspire creativity and make high quality art available, but through that, to encourage and open up a more positive, hopeful outlook on life for each of us
Fairfax, CA (PRWEB) September 02, 2011
Elsewhere Gallery, Marin art collections will be hosting the Vanishing Points by Photoji Project. This photojournalistic exhibit aims to provide aid and support for the village of Naruko Onsen in Japan. In support of this exhibit, two events will take place at Elsewhere Gallery in Fairfax.
The opening reception will be held on Friday, September 2, 2011, from 6:00 to 9:00 p.m. Complimentary refreshments, snacks, and live music by OT NO WA, a group of Bay Area musicians of Japanese heritage, especially formed for this event, will be available for patrons.
On Tuesday, September 6, 2011, an artist talk will be held from 6:30 to 9:30 p.m. The program includes a discussion of the origin of the exhibit and the project, plans by Photoji, the experience during and after the Great Earthquake, description of the Japanese tradition, and a Q & A period.
"The philosophy and aspirations of Elsewhere Gallery are not only to inspire creativity and make high quality art available, but through that, to encourage and open up a more positive, hopeful outlook on life for each of us. This truly happens, especially at the monthly receptions, where art is joined by fine food, good music and great company," said Dave Bergman, a customer of Elsewhere Gallery.
The Photoji Project began in August, 2010, when five international artists began documenting the culture of the Onsen, a Hot Springs Resort in Naruko, a town in the Tohoku region of Japan. Naruko thrived for 1000 years as a place of healing. This has become a thing of the past, a tradition of a ghost town.
Elsewhere Gallery Marin's contemporary art gallery hopes to bring out feelings of compassion and community, especially toward the people in Naruko, creating an understanding of the real life experience for both Japanese and Americans. This exhibit aims to create public awareness of the disappearing cultural treasure of the town via photographs and recorded interviews.
With government subsidies, Naruko is currently hosting evacuees from Minami Sanriku, one of the towns in Japan that disappeared during the 2011 tsunami and earthquake. Once evacuees move out to temporary housing, Naruko will be on the road to losing its entire community again.
Through this event, Elsewhere Gallery and the participants of this project will have the opportunity to give a helping hand to the people in Naruko. All donations from this captivating photojournalistic exhibit will be given to the survival of the village of Naruko, where the struggle continues to prevent the loss of their community.
The Photoji Project will feature 32 images and 10 stories. Twelve will be offered as prints and postcards as thank-you gifts for donors. The exhibit is open to the public September 2nd through September 30th, Monday through Saturday, from 11:00 a.m. to 6:00 p.m.
"Lake Hanyu is committed, through her many supporting art shows and creative fundraising activity at Elsewhere Gallery, to the continuing support of the Japanese people in the aftermath of the devastating earthquake and tsunami Many thanks to you, Elsewhere, and Lake," said Connie Ducy.
For more information about Elsewhere Gallery's upcoming event, call (415) 747-8696; or visit http://www.elsewhere.com. Facebook page coming soon! Elsewhere Gallery is located at 1828 Sir Francis Drake Boulevard in Fairfax. Gallery hours are Monday through Saturday from 11:00 a.m. to 6:00 p.m.
About Elsewhere Gallery
Elsewhere Gallery is located in downtown Fairfax, an eclectic town favored by artists and musicians who have been drawn to this little village north of San Francisco. Many undiscovered artists, energized by this environment, have also become part of the wide range of visual arts available at Elsewhere. The philosophy and mission of Elsewhere — to show works of high quality by local artists — has resulted in an ever changing variety of fine and interesting art. Monthly receptions with live music are held on the first Friday of the month from 6:00 to 9:00 p.m.
###