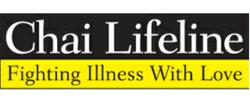 Chai Lifeline steps in at the moment of diagnosis and stays with the family until after recovery, or in the case of chronic disease, throughout childhood.
Toronto, ON, Canada (PRWEB) February 08, 2012
Chai Lifeline Canada, the Canadian arm of the international children's health support network, will present "An Intimate Night of Music and Conversation with Art Garfunkel" on Monday, March 19 at Roy Thomson Hall in Toronto.
The evening is the major fund raising event for the organization, which provides a wide range of emotional and social support programs for seriously ill children and their families. This is the fifth year the organization has put on a fundraising concert at Roy Thomson Hall in Toronto.
"Art Garfunkel has universal appeal," explained Rabbi Mordechai Rothman, Chai Lifeline Canada's Executive Director. "His timeless music, coupled with an incredible voice and wonderful on-stage persona ensure that each performance is a breathtaking delight for everyone in the audience. We are looking forward to hosting him, and expect to fill all the seats at Roy Thomson Hall."
Mr. Garfunkel, the international musical star, has enjoyed a long and varied career that began when he was still a teenager. He made an indelible mark on the music world as both a solo artist and half of Simon & Garfunkel, the iconic folk rock duo of the 60s. He was also a featured actor in several major films, published a collection of his prose poetry, and released twelve solo albums.
This evening at Roy Thomson Hall is more than a concert. Mr. Garfunkel offers his recollections of over 40 years in the music business and annotates the songs with stories of their history and personal significance. His humor and warmth are evident, and by the end of the performance, audience members should feel like they have been given a rare glimpse into the life of the artist. "Everyone should walk away from the concert with a great experience," said Rabbi Rothman.
A Great Night for a Great Cause
"Shoshana and I are thrilled and honoured to once again chair the Sing for the Children event," said Yummy Schachter, founder and chairman of Sing for the Children. "Families of children with serious illness face a host of challenges on numerous fronts. Chai Lifeline Canada addresses the full spectrum of needs, from logistical to social, recreational to psychological and we are proud to support them in any way that we can. Here's to the next five years!" The proceeds from the evening will enable Chai Lifeline Canada to maintain and expand its wide network of services to Canadian families.
"Chai Lifeline steps in at the moment of diagnosis and stays with the family until after recovery, or in the case of chronic disease, throughout childhood. It's programs help stabilize families in the midst of medical crises by taking care of their daily needs, and offer families services and experiences that bring joy and hope to their everyday lives," explained Rabbi Rothman.
The organization offers transportation assistance, hot meals for patients and caregivers, regular visits, and personal entertainment systems for children while children are hospitalized. Big Brothers and Sisters, counseling, telephone support groups and recreational programs and events connect families to others living with pediatric illness and provide crucial peer support while children are in treatment and recovering. Chai Lifeline's annual trips to Disney World, open to children in active treatment for cancer, and two medically supervised summer camps for seriously ill children, allow patients to trade the pain and isolation of illness for fun, friendship, and normative childhood experiences.
Canadian families also enjoy a number of innovative programs to meet their unique needs. Aaron's Apple, an initiative started by the family of a chronically ill child, helps pay extraordinary drug costs not covered by insurance. Shining Stars offers after-school fun for special-needs children that focuses on building skills and friendship. Children of seriously ill parents find comfort, support, and the extra attention of Big Brothers and Sisters through Penina's Helping Hand.
For more information, to sponsor or purchase tickets, please visit: http://www.chaiconcert.com
###