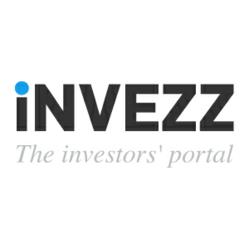 There have been many talented artists who just do not make it to the ranks of the truly great.
London, UK (PRWEB) January 29, 2013
iNVEZZ recently published a commentary entitled "Investing in Art – It's An Oxymoron", covering the ins and outs of art investment. Author Frank Quin starts his analysis with an important note to the would-be investor: "Unless you've got money to burn, buy art because you like it – or the artist." He supports this piece of advice by providing a detailed overview of the opportunities and risks involved in investing in art.
Quin observes that "art is nothing if not universal" – if a certain work of art has acquired international appeal, its value, and accordingly the price an investor would have to pay to buy it, will have "gone stratospheric." On the other side of the coin, the author of the new iNVEZZ editorial remarks that if a given work of art has not gained admirers, "you can probably buy it for next to nothing – because essentially that's what it's worth as an investment."
As Quin notes, history holds many examples of artists whose talent went unremarked during their lifetime and who were unrecognised until long after they created their work. The value of their masterpieces nowadays is often millions of pounds if they can be bought at all. Yet making an art investment in a talented but unrecognised artist with the hope that they will one day acquire a following which will endure and increase the value of their work is a very risky venture. As Quin remarks, there have been many talented artists who just do not make it to the ranks of the truly great.
Outlining the most important, basic point as regards art investment, Quin writes: "If one is to be serious about the intention to invest in art, the trick is surely for one to have the knowledge and the nous to pick future trends – and specific artists – before they enter the mainstream."
The recently-released iNVEZZ editorial also provides an example of one successful art investor -- Eric Clapton. After describing Clapton's successful art investment strategy to the readers, Quin moves to the conclusion of his analysis. He writes: "If however you are not particularly wealthy, with plenty of cash to lose, spend a couple of hundred on that lovely gouache of 'Cat Under Streetlight at Midnight' by your best friends' art student daughter. You'll have invested in her sense of pride and achievement and the picture will look lovely on your wall. Investing in art is otherwise simply too much of an oxymoron."
To learn more about iNVEZZ, join, contribute your own professional or amateur expertise on the investment areas of your interest or engage with other investors or experts, please visit http://www.iNVEZZ.com.