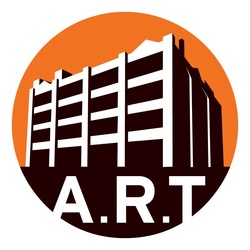 Is art still art if the artist's hand never touched it?
New York, NY (Vocus) June 9, 2010
As of June 2010, Donald Rattner, architect and founder of A.R.T. (an online storefront for customizable modular art), has launched a new art and design blog: Art-Rethought (http://www.art-rethought.com/blog).
Rattner will explore and illustrate how digital innovations in manufacturing are impacting art and design. The blog will feature product reviews, interviews, events, and opinion pieces in the art, architecture, industrial / interior design and fashion fields—studying how mass customization, co-creation, modular design, production on demand, digital design, robotics, open innovation, and other computer-driven technologies are changing the way things are made (and as a result, the way art is thought about).
At its core, the blog will define what Rattner has named "The New Industrialism," begging the question, "Is art still art if the artist's hand never touched it?"
Of the shift in the art, architecture and design world towards digitally produced materials, Rattner says, "As with so many things in our lives, a lot of the historical attitudes toward the creative disciplines are falling away under the influence of modern technology. For instance, today people are demanding more involvement in the creative experience, whether it's collaborating in the design of their own clothes or specifying a new computer for purchase. Eventually we'll see that sensibility infiltrate the art world, which until now has reserved the right to creation to the artist alone."
The Art-Rethought Blog serves as a follow-up to Rattner's recent launch of ModulA.R.T., a fully customizable modular collection which debuted in March 2010 with an e-store and Pop-Up store. The ModulA.R.T. portfolio offers work in three media: Wall Art (hanging modular wall sculptures that come in square, reticular and rhombus modules), Mural Art (artist's wallpapers designed to be used in conjunction with Wall Art modules), and Shelf Art (modular artist's books that combine to create personal statements and geometric patterns).
For more information on The Art-Rethought Blog, please visit: http://www.Art-Rethought.com/blog. For interviews, content submissions, or any other press inquiries, please contact Alyson Campbell at AMP3 Public Relations via 646.827.9594 or ArtRethought(at)AMP3pr(dot)com.
###