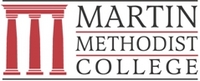 We want to create a venue for artists work to be included in a September showing of the Global Rivers Art at the Valdez Museum
Pulaski, Tenn. (PRWEB) July 30, 2009
A contingent of students and professional artists from Tennessee will leave for Cordova, Alaska, on Thursday, July 30, where they will learn about the Copper River Watershed Project and create art pieces for inclusion in the international project's traveling exhibit.
The Global Rivers Art Exchange is the brainchild of Bernice Davidson, assistant professor of art at Martin Methodist College in Pulaski, Tenn. Davidson, an accomplished artist, started the project a decade ago in Ohio as a response to a threatened waterway, the Cuyahoga River. Her students in Cleveland began putting their thoughts and emotions into their artwork, and, after securing a funding grant, she took their paintings to Ghana, West Africa. It was the students' desire, she said, to warn young people in another part of the world to be good stewards of their rivers and waterways. Over the past several years, the art exchange also included a trip to Volgograd, Russia, and now the project moves to Alaska.
"I feel honored to have an opportunity to learn from one of the most well developed water projects I've ever seen," Davidson said. "The Copper River Watershed Project differs from the other sites we have visited because it is proactive in its protection efforts."
With the help of Kristin Smith, executive director of the Copper River Watershed Project, and local artists Barbara Harville, David Rosenthal and Paula Payne, five Martin Methodist students Caleab Farley of Toney, Ala.; Michaela Jacobs of Leoma, Tenn.; Jessie Bain and Todd Camp of Hendersonville, Tenn.; and Ashley Baez of Pulaski will be joined by Davidson, assistant Jessie Lerner, and renowned Mexican artist Gerta Hansburg in spending six days studying the water issues surrounding Cordova and creating artwork to share across the globe.
"We want to create a venue for artists work to be included in a September showing of the Global Rivers Art at the Valdez Museum," Davidson said. "Any artist is welcome to work on the project during our stay."
During the group's stay, Davidson will give a presentation at the Valdez Museum.
Davidson said she and the students have studied the works created by the Artists for Nature group that created a book of art in 1996 that depicted the many scenic aspects of the watershed.
"Their work is weepingly beautiful. We are hoping to be able to visit some of the breathtaking sites they chose for their paintings," she said.
Also during the Tennessee group's stay will be a mini-exhibit of artwork at the Catholic Church. Davidson said she hopes the Cordova community will visit the exhibit and exchange knowledge about the protection of endangered waterways around the world.
For more information about the Global Rivers Art Project, go to http://globalriversart.org. You can also search YouTube using the keywords Global Rivers Art.
# # #